Borssele V Tender Call Scheduled for January 2018
The Dutch Government is expected to issue a call for tenders for the Borssele Wind Farm Site V (BWFS V) on 2 January 2018, with a deadline for final bid submissions on 18 January 2018.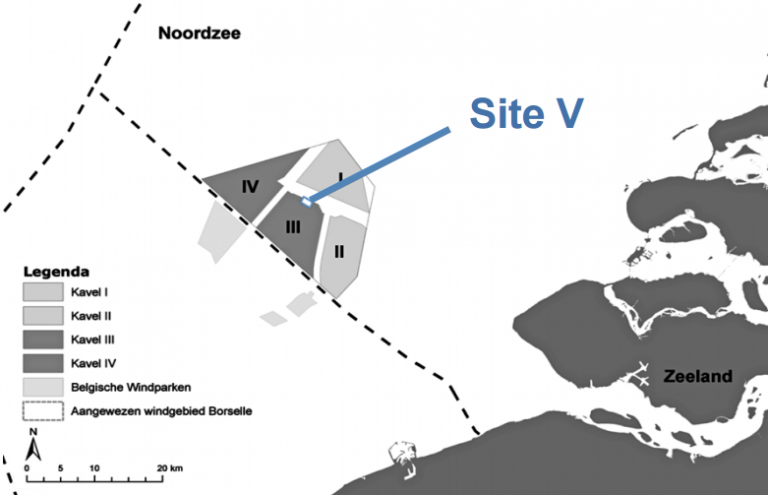 The final, updated, version of the project site description (PSD) for the innovation site has now been published. The document summarises a description of the site, surroundings and characteristics of BWFS V. The final version is updated with data (including maps and tables), site investigation results, legislative decisions and a new map of the Dutch existing port and manufacturing base. 
The PSD states that, reflecting the amendments and the different nature of the innovation tender, a new Ministerial Order for Innovative Offshore Wind Energy will take effect from 1 October 2017 and expire from 1 October 2022.
The tender call will be issued for the development of one site, comprising the installation of one or two turbines with a nominal capacity per turbine of at least 6MW.  The total nominal capacity of the site is not allowed to exceed 20 MW. To win the tender for Borssele V, bidders will have to showcase their innovations' contribution to the cost reduction of offshore wind energy, as well as to the Dutch economy.
Unlike the other two tenders for offshore wind farms in the Borssele Zone, bidders for BWFS V will also receive an investment subsidy in addition to the SDE+ grant. This amounts to 45% of the additional costs relative to the 'investment costs' for BWFS III (awarded to Blauwwind II C.V., a consortium comprising Shell, Van Oord, Eneco and Mitsubishi Corporation/DGE), the PSD document reads.
Regarding additional costs, the investment costs for BWFS III will be taken as a reference, though they are not public. However, the amount the winner has offered – EUR 54.49/MWh – is public. The goal of Dutch Government for the innovation site is to subsidise the additional investment costs associated with initial innovative applications, it was said in the PSD.