Mini SOUL Jack-Up Put Through Paces
A 1:200 scale model of the SOUL wind turbine installation vessel (WTIV), a joint development of SeaOwls and Ulstein Design & Solutions, is currently being tested at the PEUTZ test facility in the Netherlands.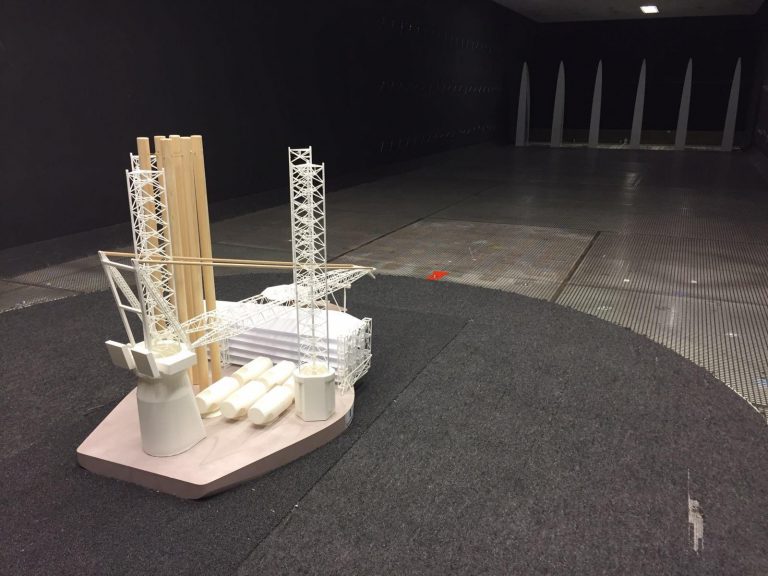 The scale model, carrying scaled-down components of six wind turbine generators with capacity between 10MW and 15MW, was exposed to gale force winds from all directions.
These wind model test results will support the further improvement of calculated DP capability and transit speed of the SOUL, the developers said.
SeaOwls and Ulstein unveiled the SOUL design in February 2017. The vessel is designed to handle the next generation offshore wind turbines with a double-digit MW capacity.
The concept aims to install the 10-15MW wind turbines in the same time frame as currently used for installing 6-8MW units.