TTS and Ulstein Secure First Colibri Crane Order
TTS Group and Ulstein have received the first order for the jointly developed TTS Colibri crane which will be installed on a wind service operation vessel (WSOV) currently under construction in Turkey for Louis Dreyfus Armateurs (LDA).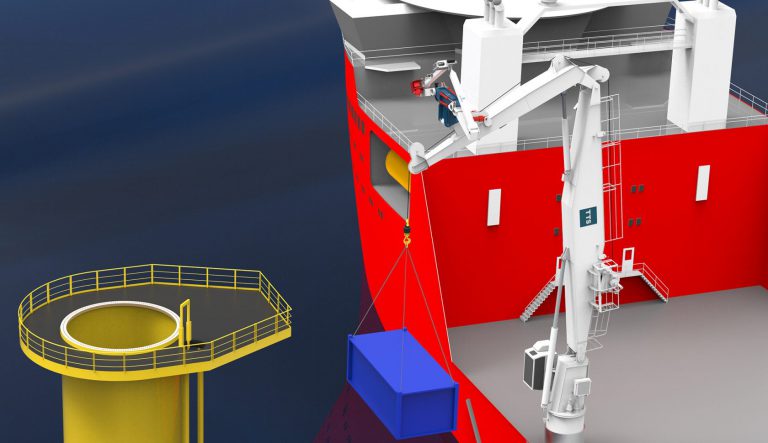 The 3D motion compensated crane is expected to be delivered in the second quarter of 2018.
The new product combines TTS's competences in crane design and manufacturing with Ulstein's expertise in innovative motion technology and analysis, the companies said.
"Two aspects make the TTS ColibriTM unique compared to other solutions in the market," said Gilbert Rezette, managing director of Ulstein Equipment, a Dutch subsidiary of Ulstein Group.
"First of all, our inhouse developed ColibriTM system is a stand-alone add-on device to a standard offshore crane. It adds functionality, while the crane maintains its functionality as a full-fledged offshore crane including deepwater subsea capabilities. But what makes this system truly unique is its ground-breaking anti-sway technology, which also allows to mitigate wind induced motions which act directly on the load."
The TTS Colibri crane will come in a range of three different sizes: 1 mT, 3 mT and 7 mT. The first contract is for a 1 mT version, where the crane itself still has its capability to lift 3 mT with a 10 mT retrofit option.
"Joining forces has enabled both our companies to offer a serious and commercially very attractive alternative in this market segment," said Carl Herland, Sales Manager at TTS Offshore Solutions, a subsidiary of TTS Group.
"Moreover, the ColibriTM technology is also suitable for retrofitting existing cranes, making it a viable solution for upgrading cranes already in service. Hence, it offers ship-owners the possibility to create more flexibility for their existing fleet."
LDA chartered out the new WSOV to DONG Energy. Once delivered in the fourth quarter of 2018, the vessel will operate on DONG Energy's German offshore wind farms, including Borkum Riffgrund 1 and 2, as well as Gode Wind 1 and 2.
As reported earlier today, Cemre Marin Endüstri ordered MAN GenSets and the EPROX (Energy Saving Electric Propulsion System) for the newbuild.