Euskalforging to Supply Floatgen Flanges
Euskalforging, the manufacturer of seamless rolled rings, has signed a contract to supply all the flanges for the foundation and the tower for the Floatgen project, a floating wind demonstration project in France.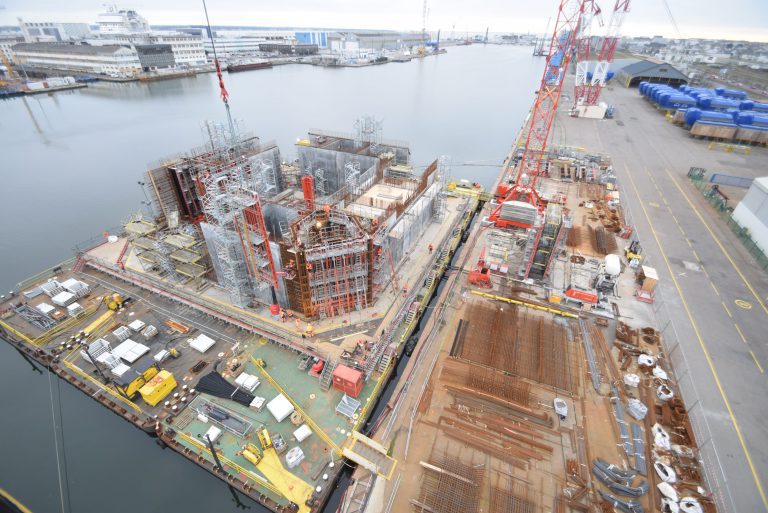 Under the terms of the contract, euskalforging will fabricate and deliver the flange that will be integrated in the foundation with an outer diameter of 5.200 mm and the tower flanges ranging from 3.919 mm of outer diameter up to 5.200 mm.
Floatgen consists of a Vestas V80 wind turbine mounted on a square ring-shaped floating foundation, known as the Damping Pool, developed and patented by Ideol and built by Bouygues Travaux Publics.
The turbine will be installed off the coast of Le Croisic, in Brittany, on the SEM-REV test site, and operated by Centrale Nantes engineering school.
The launching of the floater is scheduled for this summer, and the commissioning is expected by the end of 2017.
The project, which enables the performance of the turbine and floating foundation combination to be evaluated in order to gain enough experience to prepare for the up-scaling of the foundation, is being supported by the European Union as part of the FP7 programme.
Floatgen is a joint venture between Ideol, Bouygues Travaux Publics, Centrale Nantes engineering school, RSK Group, Zabala, the University of Stuttgart, and Fraunhofer IWES.