NKT Victoria Reports For Caithness-Moray Cable Duty
NKT's recently launched cable laying vessel – NKT Victoria – has started working on her maiden project – the installation of two subsea power cables connecting Caithness and Moray in Scotland.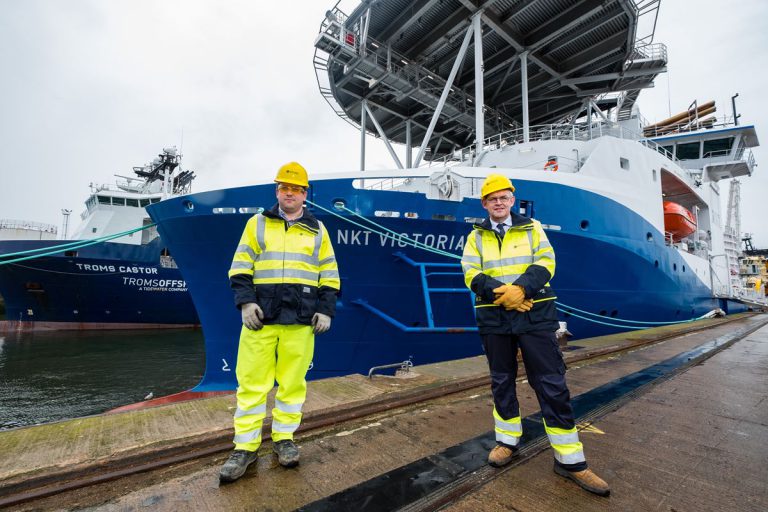 The NKT Victoria arrived to Aberdeen Harbour on 19 May following her maiden voyage from Sweden. The vessel departed Aberdeen on 20 May in preparation for the cable installation.
The vessel is being used to lay 113 kilometres of high voltage direct current (HVDC) subsea cable across the Moray Firth as part of Scottish and Southern Electricity Networks' GBP 1.1 billion Caithness-Moray transmission project.
The purpose-built cable laying vessel will lay the cables in two campaigns – the first from Noss Head in Caithness to the midpoint of the cable route and the second from Portgordon in Moray to the end of the previously laid cable.
Once the cable is installed, the specialist plough which is being used to create the trench will be brought back and reconfigured to backfill the trench using the seabed material previously excavated during the trenching operation.
The Caithness-Moray project is required to transport renewable electricity from across the north of Scotland to areas of demand across Scotland and beyond.