ACE Winches Back DolWin Gamma Installation
ACE Winches has mobilised and installed a winch package for use on the jacket installation and float-over of the topside of the DolWin gamma platform, the centrepiece of the 900MW DolWin3 grid connection.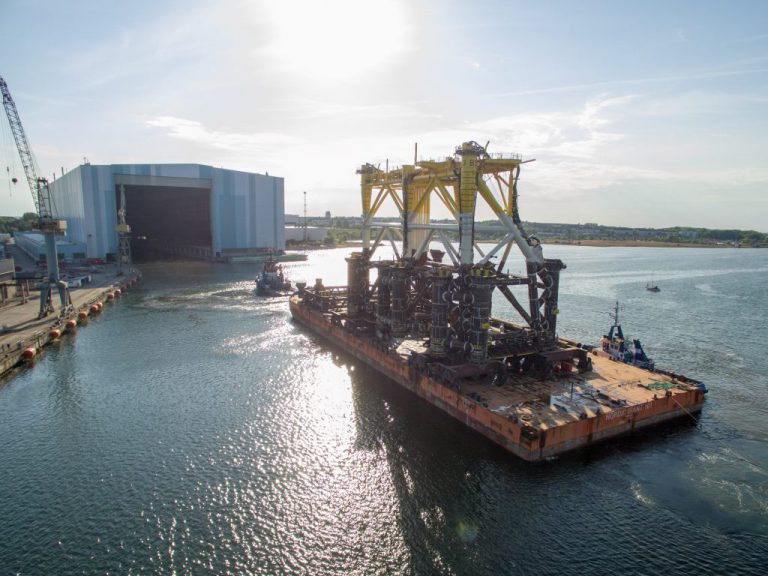 ACE Winches supplied a winch solution which was used in conjunction with the jacket installation and float-over of the topside, the package included 6 x 120 Tonne WLL Hydraulic Drum Winch, 2 x 85 Tonne WLL Hydraulic Drum Winch, 4 x 30 Tonne WLL Hydraulic Drum Winch and ACE Running Line Monitors, 2 x ACE 14 Tonne WLL Hydraulic Drum Winch all of which was supported by Hydraulic Power Units.
The equipment was mobilised and installed by a team of engineers and technicians at the start of May 2017, with an ACE operational team to oversee and operate the winch equipment.
Alfie Cheyne, the company's CEO, said: "ACE Winches was delighted to secure a 6-figure contract for the DolWin jacket installation and float-over, and having an opportunity to supply a complex winch solution for this large project. With over 25 years-experience designing and manufacturing specialised marine deck machinery, the company was able to supply the exact solution to the project."
The DolWin gamma platform, located in the German sector of the North Sea, is one of the world's largest high voltage direct current (HVDC) converter platforms, generating enough power to provide approximately 1 million households with clean energy.
The offshore converter station is used to convert the alternating current (AC) generated by the connected wind farms into DC. The DC power runs via subsea and land cables to the converter station onshore, where it is re-converted into AC. This is also the grid junction point which makes the connection to the German transmission grid. The connection is expected to be completed in 2018.