DONG Secures German Offshore Wind Trifecta, Places Two Zero Bids
In the first of two German auction rounds, the Bundesnetzagentur awarded DONG Energy the right to build three offshore wind projects in the German North Sea totaling 590MW, with two of the projects accepted with bids for zero Euros per MWh.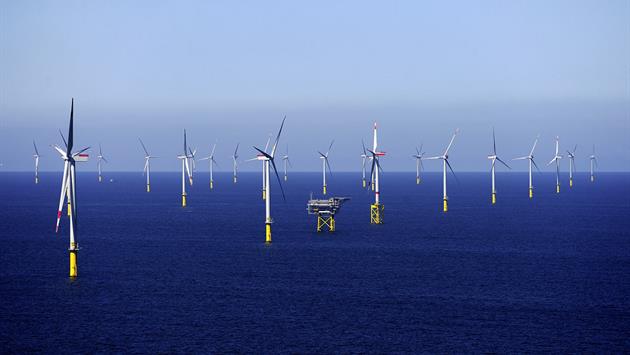 DONG Energy submitted six projects in the bid and won with the 240MW OWP West, the 240MW Borkum Riffgrund West 2, and the 110MW Gode Wind 3.
For OWP West and Borkum Riffgrund West 2 DONG made bids at zero EUR per MWh, i.e. these projects will not receive a subsidy on top of the wholesale electricity price. The Gode Wind 3 project was awarded based on a bid price of EUR 60 per MWh.
The three projects are planned to be commissioned in 2024, subject to Final Investment Decision by DONG Energy in 2021.
Samuel Leupold, Executive Vice President and CEO of Wind Power at DONG Energy, said: "We're pleased with being awarded three projects in the first of two German auction rounds, and we have good opportunities to add further capacity to our winning projects in next year's German auction. Today's results contribute to our ambition of driving profitable growth by adding approximately 5GW of additional capacity by 2025."