Van Oord, Damen Ink Aeolus Modification Deal
Van Oord has signed a contract for modification of its offshore installation vessel Aeolus with Damen Shiprepair at Schiedam.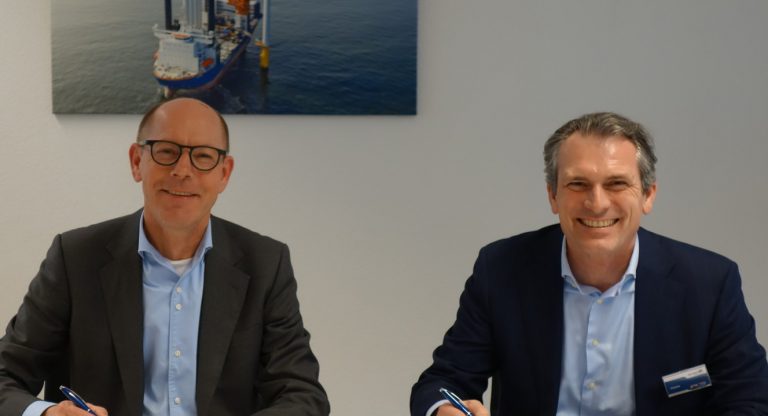 The upgrade will increase the vessel's capabilities with respect to loading capacity, accommodation and crane capacity, which will enable Van Oord to continue to install increasingly larger foundations and heavier turbines at offshore wind farms, the company said.
The capacity increase will be done by installing sponsons, strengthening deck, enlarging spud cans and adding a new accommodation module with helideck. Furthermore, the existing 900-tonne crane will be replaced by a 1,600-tonne leg encircling crane (LEC). The new crane has been ordered from Huisman.
The work on the adjustments will start in September 2017 and the upgraded vessel will be operational in spring 2018, when it will have the biggest heavy-lift crane in its class, according to Van Oord.
The Aeolus was previously was working on Gemini and Luchterduinen offshore wind farms and, after the upgrade, the vessel will take on new projects such as the Borssele 3 & 4 offshore wind farm in the Netherlands and Norther offshore wind farm in Belgium.
Van Oord is also working on upgrading its heavy-lift installation vessel Svanen to enable it to handle wind turbine monopiles of more than 2,000 tonnes.