SHS Ventures, Paul Kumpen Back Zensor
SHS Ventures has acquired shares in Zensor, a Belgian start-up specialising in structural health monitoring solutions for offshore wind infrastructure. In addition, Paul Kumpen – a Belgian entrepreneur and business angel – also placed his money on Zensor, making available funds to finance the growth of the company.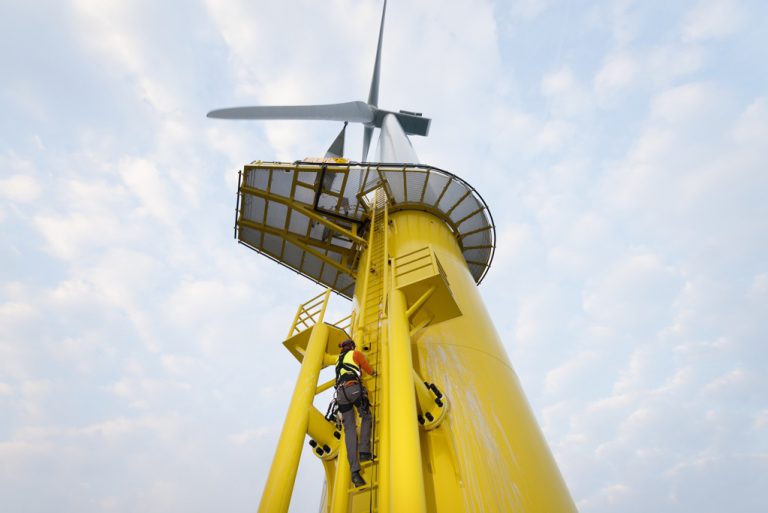 SHS Ventures, a venture capital company of SHS – Stahl-Holding-Saar and VSE, and Paul Kumpen have dedicated a EUR single-digit million support for the company, which won the Rising Blue Star of the Year award at the first edition of the Blue Economy Business Awards in September 2016.
The Belgian start-up said it aims to grow into a key provider of integrity management solutions in the European market in the short term, and is continuously looking for a wide range of profiles in order to further strengthen its organisation to grow into a renowned provider of intelligent monitoring and data management solutions for the European wind energy sector.
The company specialises in advanced condition monitoring, which covers the process of collecting, processing and analysing the data obtained from sensors into actionable insights. The conclusions in turn allow owners and operators to better plan maintenance runs, prolong the operational life of existing assets, but also improve the design of future generation structures. As a result O&M costs, CAPEX as well as risk factors can be reduced, all contributing to a lower cost of energy, Zensor said.
SHS Ventures said it hopes to extend the value chain of VSE and the SHS Group.
Dr. Hanno Dornseifer, Executive Board Member of VSE AG: "Zensor offers a pioneering range of services for efficient maintenance of energy management infrastructure and applications that go far beyond that. Digitalization and new technologies have produced diverse new opportunities in this area that we now want to develop together. The investment is therefore a good fit with the VSE approach to service."
The company, founded in 2013 as a spin-off of the Vrije Universiteit Brussels (VUB), said its current customers are located in Belgium France, UK, and the Netherlands. Among the companies Zensor has offered its solutions to is the Dutch offshore wind developer Eneco.
Yves van Ingelgem, founder and CEO at Zensor said: "When talking to operators of large infrastructure projects in on- and offshore wind, it is becoming increasingly clear that we find ourselves at the start of a new era. Classic, periodic inspection tasks are increasingly replaced by continuous, remote monitoring. As such the risks related to the project can be reduced significantly over the entire operational life."