Foundation Monitoring System Brings Zensor EU's Rising Blue Star of the Year
Zensor, a Belgium-based provider of monitoring packages for offshore wind support structures, won the Rising Blue Star of the Year award at the first edition of the Blue Economy Business Awards.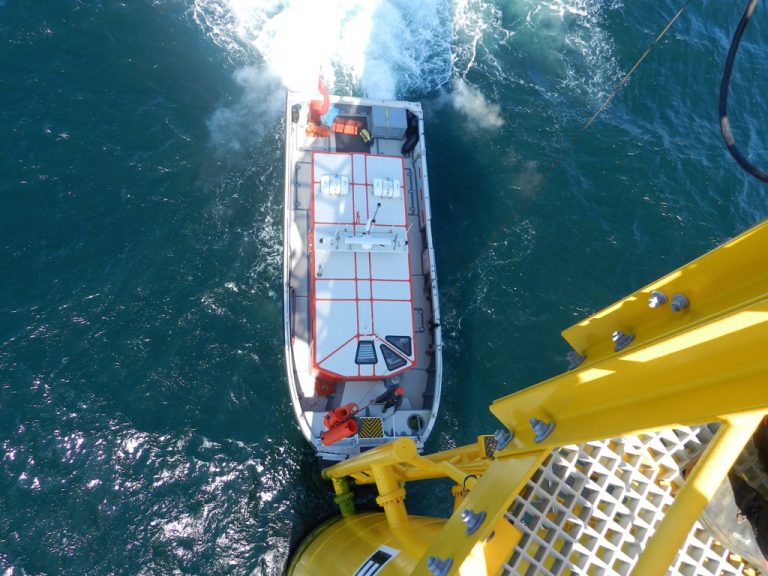 The ceremony was held as part of the first Blue Economy Business & Science Forum at the International Maritime Museum of Hamburg.
Zensor provides condition monitoring systems for the foundation structures of offshore wind turbines as well as transformer stations (OHVS) at both operational projects as well as newly-built wind farms.
The company won the award for its sustainability-enhancing integrity-monitoring solutions offered towards the offshore wind industry and becoming available as well for the wave and tidal industries.
The sensor-based monitoring solutions help optimise the operational life of the energy-producing infrastructures and make maintenance cycles more in-line with the actual condition of the structures.
The winner in the Blue Economy Business of the Year category is the European Marine Energy Centre (EMEC), the world's leading test facility for wave and tidal energy convertors with more marine energy converters deployed to date than at any other single site in the world. At the UK level, studies show that the creation of EMEC has resulted in a gross value added to the UK of GBP 250 million, with 3,801 full-time equivalent job years created.
The creator and managing director of the SUBMARINER Network for Blue Growth, Angela Schultz-Zehden, received the Woman of the Year in the Blue Economy award for her systematic approach to creating transnational partnerships for jointly initiating, implementing and showcasing projects and actions has proven an excellent way of triggering sustainable blue growth in the Baltic Sea Region, and has now become as a 'model' for similar networks in other European sea-basins.
The Blue Economy Business & Science Forum is an initiative by the European Commission aiming to improve cooperation between the public and private sectors so that research results can find their way to the market more quickly. The Blue Economy Business Awards reward scientific and industrial achievements connected to the seas and oceans.