Dutch offshore wind experience shows Japan way forward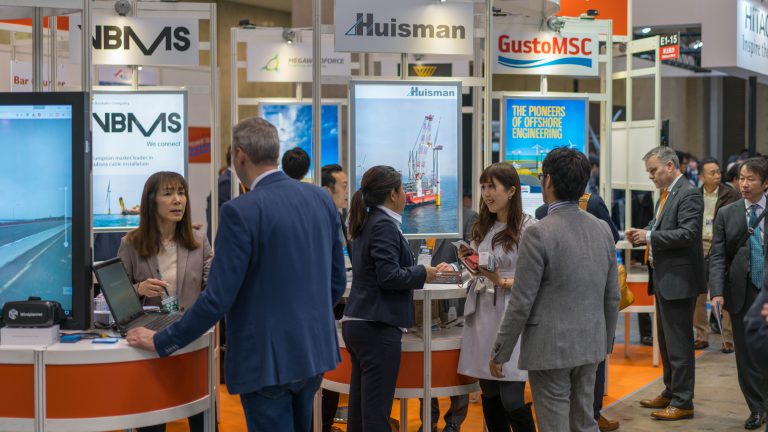 By Kjeld Duits
The remarkable success of offshore wind development in the Netherlands has caught the attention of the Japan Wind Power Association (JWPA). The Japanese organization believes the small European country is a much better model for Japan than the far larger markets of Germany and the UK.
"Japan has learned a lot from how the Netherlands has developed its offshore wind market", says JWPA board member Yoshinori Ueda. "The Dutch learned from their failures between 2010 and 2012, and have been able to create a system that is both stable and successful."
Ueda particularly credits the strong cooperation between the Dutch government and the private sector, and their balanced planning, for overcoming the boom and bust cycles that have plagued the industry. "It has offered companies a stability that previously didn't exist", says Ueda.
This June, JWPA celebrates two years of cooperation with its Dutch counterpart Holland Home Wind Energy (HHWE). The two organizations signed a memorandum of understanding (MoU) in 2015, the only one that JWPA has ever signed. Since then, they have organized some 18 events together, including two very large Japanese missions to the Netherlands.
It was an eye opener for Ueda. "In Japan, we always hear of Germany and the UK, but the Netherlands is an important player that we should not ignore," he told OffshoreWIND.biz on the sidelines of Japan Wind Expo, held in Tokyo during the first three days of March.
Japanese offshore wind has been notoriously slow to get off the ground. "Japan still hasn't made up its mind about nuclear energy", explains Ueda, "so wind energy has not yet been given its turn." But Japan is finally laying the foundation for an offshore wind market and Dutch companies are playing a significant role.
Dutch offshore anchoring specialist Vryhof Anchors delivered the anchors for the Fukushima Forward floating offshore wind farm demonstration project, developed after the 2011 nuclear crisis. "The Japanese geared up really quickly," says Vryhof Anchors' business development manager Khalid Errabih. "They are very serious and the market opportunities are realistic."
Another Dutch success story in Japan is offshore design company GustoMSC. It has created the design for a multipurpose self-elevating jack-up platform for Japan's Penta-Ocean Construction. Dutch heavy construction maker Huisman Equipment will build the platform's Pedestal Mounted Crane.
The platform will be constructed by Japan Marine United Corporation to install wind turbines and is scheduled for delivery in September 2018. It is Japan's first jack-up platform for offshore wind development and is also designed for operations in Japan's Greater Coasting Area and for becoming a shallower draft vessel.
This is exactly what has held Japan back. Unlike other countries developing offshore wind, Japan has relatively little technical experience with gas and oil exploration that can be transferred to the offshore wind market. The country starts from close to zero.
"This project is therefore essential because without it nothing can happen", says GustoMSC commercial director Jan Mark Meeuwisse, "a bottleneck has been removed. Now Japan may be able to build large wind parks from around 2020."
The company is determined to further expand its Japanese footprint. "We are talking with other A-class companies in Japan", says Meeuwisse, "a decision will most likely be made by the end of this year, early next year."
"Some say that Japan moves too slowly", says Michel Kurstjens, CCO of Dutch offshore foundation manufacturer Sif Group, which has started cooperating with Japanese steel structure manufacturer Sato Tekko. "But they are building a market in a very structured manner and this requires time. That in itself signifies that the Japanese market will develop."
For this to happen though, says JWPA's Ueda, the Japanese government must become more actively involved. "We advise the Japanese government," he says, "but to transfer the needed know-how there should really be cooperation with the Dutch at government level."
---
The Industry Contribution is a new section in which the offshore wind industry companies share their project endeavors or analyses. Please contact us at

[email protected]

for inquiries.