Maryland Companies Come out in Numbers to Meet Offshore Wind Contenders
Maryland Offshore Wind Industry Breakfast attracted more than 150 local companies who met with representatives form Deepwater Wind and US Wind to discuss their potential involvement in the two projects currently in contention for the state's Offshore Renewable Energy Credit (OREC), the Business Network for Offshore Wind, the organiser of the event, said.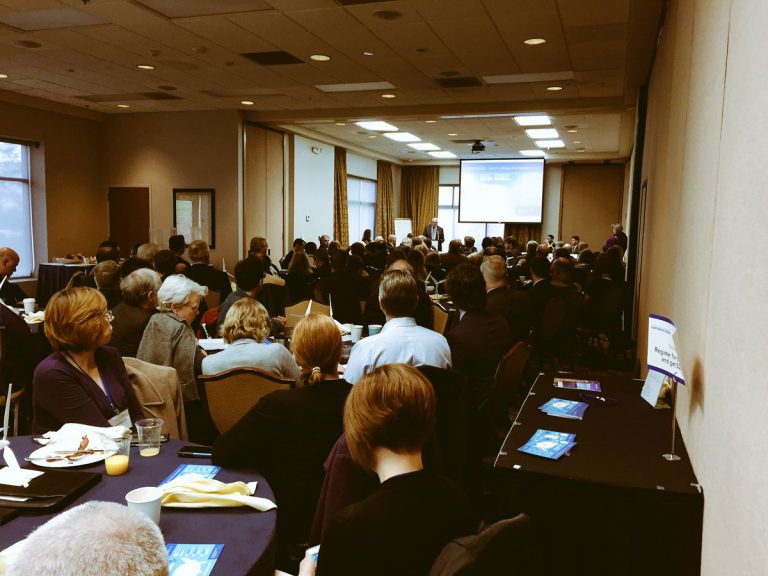 The half-day event, held on 7 March, commenced with a members-only meet-and-greet with Deepwater Wind executive Chris Van Beek. Each of the members was able to share their corporate profile and ask questions about the developer's plans for using Maryland-based companies for the proposed 120MW Skipjack offshore wind farm project and the vision for how offshore wind in the United States is likely to ramp up in the coming years. The members provided Deepwater Wind with insight into corporate capabilities and competencies that are available for mid-Atlantic offshore wind deployment.
The meet-and-greet was followed by a networking session with local businesses, international firms and Texas oil and gas companies. Liz Burdock, executive director for the Business Network for Offshore Wind, formally opened the event. Burdock stressed the importance of the fast-approaching 17 May date, at which time the Maryland Public Service Commission is expected to announce which of the two developers will be awarded OREC which provides financial assurance to enable the developers to secure third party project financing.
Ross Tyler, also representing the Business Network for Offshore Wind, then provided a summary of a new report, commissioned by the Baltimore Propeller Club. The joint report, compiled by the Network and BVG Associates in the UK, focuses on the global trends in which different industry sectors are diversifying their market targets to include offshore wind. According to the report, there are strong parallel skillsets for different phases of the offshore wind sector that can be found beyond oil and gas, but also within industries such as aerospace and defense, automotive, composites, nuclear, dredging, rail and other renewable energy sectors such as onshore wind. The Maryland Department of Commerce has provided a list of over 80 in-state aerospace & defense companies, many of which could provide a 'local resource' to the offshore wind developers.
Chris Van Beek from Deepwater Wind then presented detailed insights into each step the company took during the permitting, constructing and commissioning of the 30MW Block Island Wind Farm, the first offshore wind farm in US waters. Clint Plummer, also from Deepwater Wind, went on to share the plans to develop the mid-Atlantic region, using staggered increments to match demand and business rate-payers' appetites.
Paul Rich from US Wind underscored a fundamentally different approach for their proposed 750MW project, with a more accelerated goal for scale to attract and anchor original equipment manufactures such as the UK's JDR Cables and Heavy Metal Fabricators from Rhode Island. Both developers stressed that the projects would be delivered with a supply chain that contained a mix of international expertise and a local workforce.
The morning concluded with a question-and-answer session with the speakers; networking; and a reminder for businesses that want the nation's first commercial scale offshore wind industry started in Maryland: that they should make their voices heard at the PSC public hearings and encourage others to do the same.
US Wind plans to build the 750MW offshore wind farm some 15 miles off Ocean City. The wind farm will comprise 187 turbines, installed in 20-30 meters water depth.
If approved, the project is anticipated to come online in early 2020, with an operational life expectancy of more than 25 years.
Deepwater Wind's Skipjack wind farm is located some 17 nautical miles northeast of Ocean City.
Deepwater Wind's 30MW Block Island wind farm off Rhode Island became the first operational offshore wind farm in US waters in December 2016.
The company is also in the early stages of development of its South Fork Wind Farm, a 90MW offshore wind farm located in federal waters 30 miles east of Montauk, New York which is scheduled to become operational in 2022.