Seacat Enterprise Starts Sea Trials
Seacat Enterprise, a 27-metre High Speed Utility Vessel (HSUV) built for the Cowes-headquartered offshore energy support vessel operator, Seacat Services, has started sea trials on Thursday, 16 February, according to South Boats IoW, the builder of the vessel.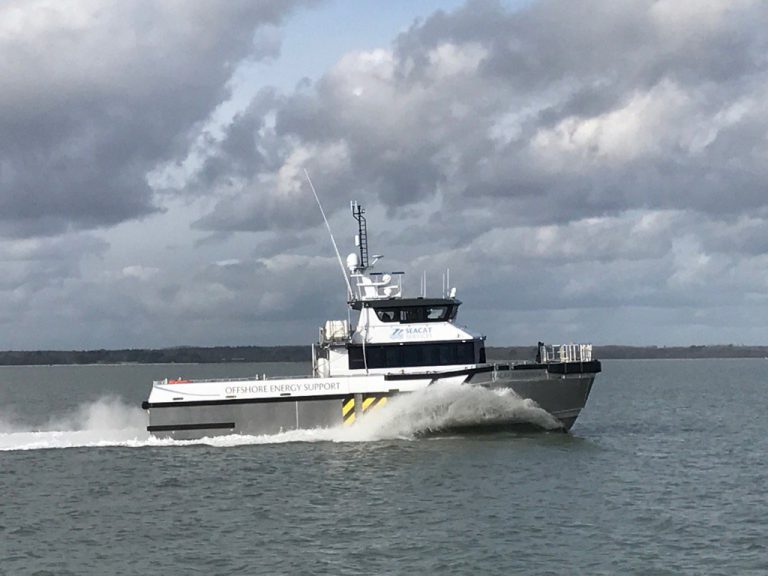 Seacat Enterprise is a product of a long-term collaborative R&D programme between South Boats IoW and Alicat Marine Design, and will be the first vessel of its kind in Seacat Services' fleet and on the offshore wind market.
The new catamaran, launched on 12 January, has a number of structural modifications and features that enable the vessel to carry up to four 20-foot containers, along with a full complement of 24 safety-trained personnel and six crew.
A new stern fender system allows cargo to be unloaded from the aft deck via crane, increasing the range of options available for the transfer of key equipment at port and at sea. This system is coupled with an all new dynamic bow fender design.
Seacat Enterprise's increased fuel capacity is said to allow the vessel to remain operational for extended periods between port calls.
Seacat Eneterprise's sister vessel, Seacat Weatherly, is scheduled for delivery later this year.