CWind Springs Into Action at Lynn and Inner Dowsing Offshore Wind Farms
CWind provided one of its crew transfer vessels (CTVs) to international energy and services company, Centrica to support jack-up operations at the Lynn and Inner Dowsing wind farms off North East Lincolnshire.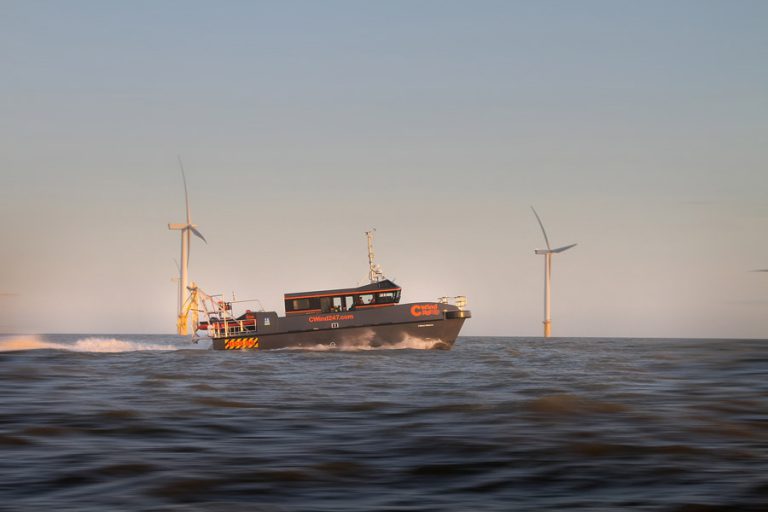 The vessel MPC 19 CWind Alliance supported the 194.4MW Lynn and Inner Dowsing offshore wind farms operated by Centrica.
All work at the wind farms is conducted through the port of Grimsby where CWind has offices, facilities and CTV berths.
Centrica required a vessel at short notice and CWind was able to meet this need, the company said.
Lee Andrews, Managing Director CWind, said: "We were pleased to be able to help Centrica by supplying one of our crew transfer vessels at short notice. This further builds on our productive working relationship with Centrica, and is a clear demonstration of our adaptability to meet customer demands utilising our large fleet of vessels and local presence in Grimsby."
CWind also provided local and responsive management and support for the project from the CWind Grimsby office.
"We needed quick access to a suitable vessel and with CWind having offices and CTV berths at Grimsby and vessel availability, we were quickly able to arrange this charter. CWind provided a flexible and responsive service and we look forward to using their services on future charters going forward," Jeremy Gilmour, Project Manager, Centrica said.
Centrica and its 50% joint venture partner EIG Global Energy Partners sold the Lynn and Inner Dowsing wind farms to a consortium of the UK Green Investment Bank Offshore Wind Fund and funds managed by BlackRock in February 2016.
The company will provide operations and maintenance support to the farms up to March 2017.