USA: Kitty Hawk Lease Sale Set for March. Shell, Statoil In the Game
The US Bureau of Ocean Energy Management (BOEM) will hold a commercial wind lease sale for the 122,405-acre area offshore Kitty Hawk, North Carolina on 16 March 2017, and has identified nine companies as eligible to participate in the auction.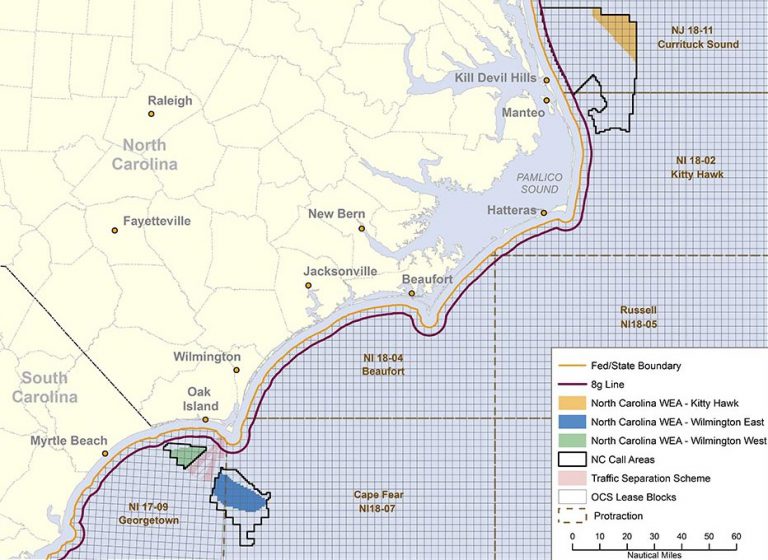 Oil and gas players which made headlines with their latest offshore wind moves in December, Shell and Statoil, are among the companies that have been marked as legally, technically and financially qualified to compete for the rights to develop an offshore wind project in North Carolina.
The list further includes: AVANGRID Renewables, Enbridge Holdings (Green Energy), Northland Power America, Wind Future, Outer Banks Ocean Energy, PNE Wind USA, and wpd offshore Alpha.
The Kitty Hawk lease area begins about 24 nautical miles from shore and extends 25.7 nautical miles in a general southeast direction.
The area identified for offshore wind development off North Carolina included three Wind Energy Areas (WEAs): Kitty Hawk, Wilmington East and Wilmington West. However, due to their proximity and shared attributes, the Wilmington East and Wilmington West WEAs have been coupled with the planning and leasing process for the South Carolina Call Areas.
To date, BOEM has held six competitive lease sales, which have generated over USD 58 million in bids for more than one million acres in federal waters. Of this, USD 42.5 million came from the latest auction for an offshore wind lease off New York, won by Statoil.
Offshore WIND Staff