The Netherlands Designates Additional Areas to Build Cost-Effective Hollandse Kust OWFs
The Dutch government has designated two additional strips of sea area for offshore wind infrastructure to allow for the realisation of offshore wind projects at Hollandse Kust Zuid (1,400MW) and Hollandse Kust Noord (700MW). The aim of this move is to cut the offshore wind cost by enabling construction closer to the coast.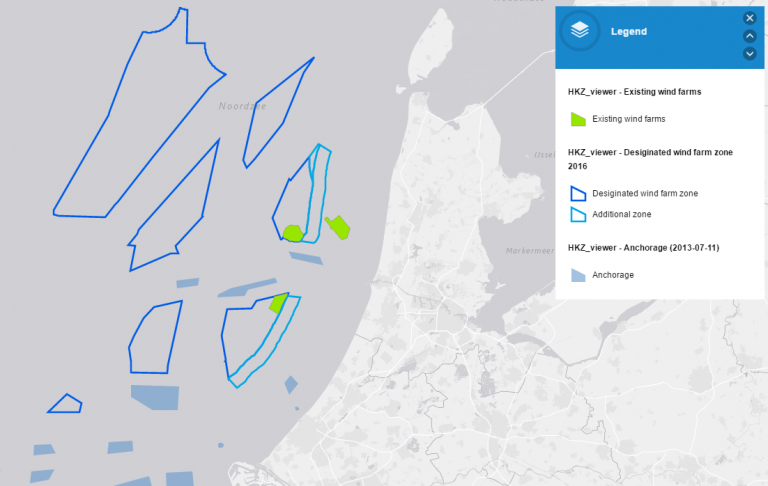 Namely, the newly designated areas are located within the so-called 12-mile zone (between 18.5 and 22 kilometers from the coast) and are adjacent to the previously designated areas outside the 12-mile zone, providing enough space closer to shore to connect the wind farms to the national electricity grid with standard 700MW platforms.
TenneT is in charge of the development and operation of the offshore grid connections.
The Hollandse Kust Zuid grid connection will comprise two platforms, Alpha and Beta, each processing the electricity generated by two wind energy sites and providing 700MW via two cables (AC).
At the time the Hollandse Kust Zuid connections were appointed to Tennet, one of the two connections was located in a zone that had not yet been officially designated for wind energy development and the realisation of that 700MW connection (offshore platform and associated cables) therefore depended on the partial revision of the National Water Plan.
From the two Hollandse Kust Zuid platforms, there will be a total of four alternating current cables that run to a high-voltage substation on the mainland, with the route still to be determined. Onshore, they will be connected to the South Ring of the Randstad 380kV line. Hollandse Kust Zuid Alpha will go into service in 2021 and Hollandse Kust Zuid Beta in 2022.
Setting up wind farm infrastructure farther from shore is costly and the saving that would be achieved by building in the aforementioned area compared to IJmuiden Ver amounts to EUR 1.6 billion, according to the government's press release.
The Netherlands has six offshore wind sites in the pipeline at the two Hollandse Kust zones: four at Hollandse Kust Zuid, and two at Hollandse Kust Noord. Each of the sites at the wind farm zones can accommodate 350MW. With the 1.4GW Borssele zone and 2.1GW Hollandse Kust zones, the Netherlands aims to have 3.5GW of new build offshore wind connected to the grid in 2023. 
The first Borssele tender (sites I and II) resulted in DONG Energy placing the winning bid, while the tender for Borssele sites III and IV is underway.
The subsidy and permit tender for Hollandse Kust Zuid I and II (totalling 700MW) is planned to open in 2017, with the tender for the zones III and IV (700MW) following a year later. The Hollandse Kust Noord (700MW) subsidy and permit tender is scheduled for 2019.
Offshore WIND Staff