Dutch Government Pinpoints Two Areas for 2.1GW of Offshore Wind
Hollandse Kust Zuid (South) and Hollandse Kust Noord (North) offshore wind zones, totalling 2.1GW of potential offshore wind capacity, have been selected for the construction of offshore wind farms by the Dutch government in an effort to reach the goal of 16% of renewable energy in the country's energy mix by 2023.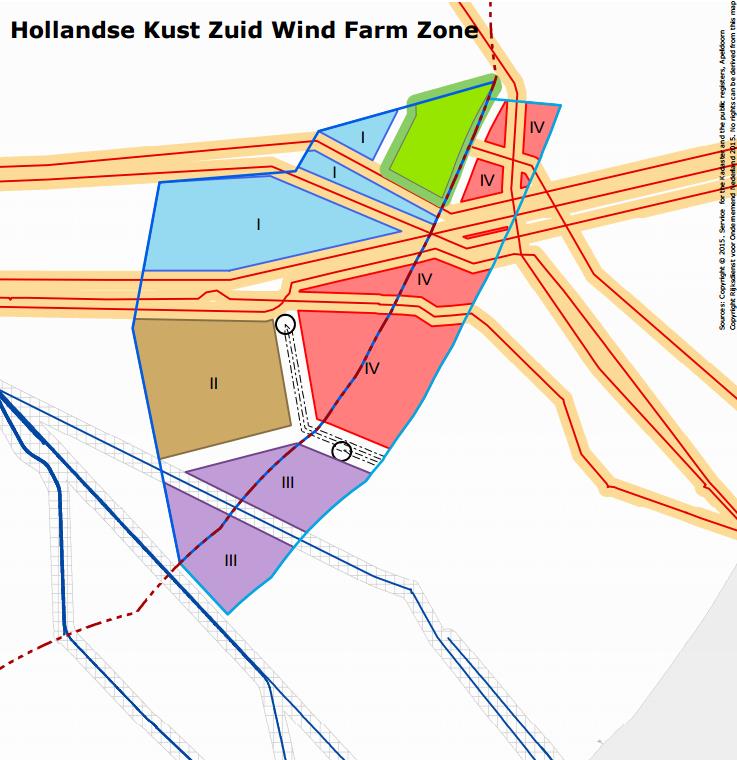 Hollandse Kust Zuid, covering 356 km² in total, will be divided into four sites, each capable of accommodating 350MW of offshore wind capacity, while Hollandse Kust Noord will consist of two 350MW sites.
The subsidy and permit tender for Hollandse Kust Zuid I and II (totalling 700MW) is planned to open in 2017, with the tender for the zones III and IV following a year later. The Hollandse Kust Noord subsidy and permit tender is scheduled for 2019.
Fugro has been awarded the contract to execute the metocean measurement campaign at Hollandse Kust Zuid. In June, two buoys were deployed in the centre of the wind farm zone for a metocean measurement campaign that will last at least a year.
The two areas, located within the so-called 12-mile zone between 18.5 and 22 kilometers from the coast and adjacent to previously designated areas outside the 12-mile zone, have been outlined in the Draft Public Structure for Offshore Wind (Ontwerp-Rijksstructuurvisie Windenergie op Zee), which will be open for public input and comments from 19 August with the government aiming to make a final decision by the end of 2016.
Offshore WIND Staff