MHI Vestas' 8MW Turbines to Spin at 252MW Deutsche Bucht
MHI Vestas has been appointed as the preferred supplier of V164-8.0 MW turbines for the 252MW Deutsche Bucht project in Germany.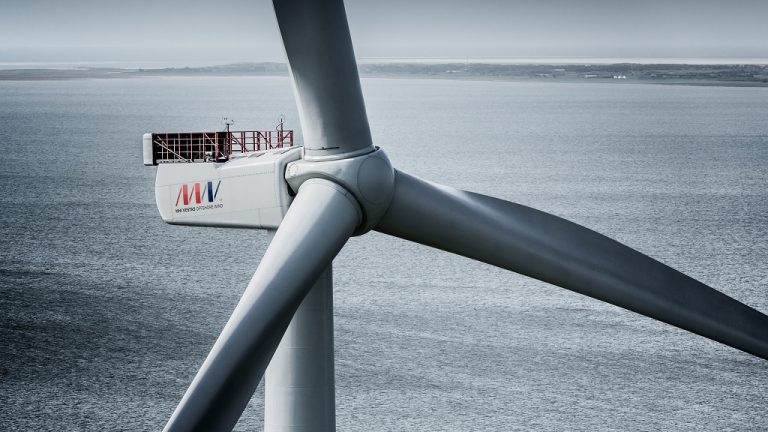 The preferred supplier award includes a 15-year full scope service package, maximising the power production on site, MHI Vestas said.
Albert Jochems, CEO of Deutsche Bucht said: "We are pleased with the process and the outcome of this tender for the wind turbine package and to appoint MHI Vestas Offshore Wind as the preferred supplier.
"We have seen keen interest by the wider industry in the Deutsche Bucht project owing to it being one of the few remaining projects in Europe with a grid connection, permit and a feed in tariff without the need to participate in an auction."
The Deutsche Bucht offshore wind farm will be connected to TenneT's BorWin2 converter station, as a temporary solution, until the originally intended BorWin4 is completed to bring the power ashore from the wind farm.
Jens Tommerup, CEO of MHI Vestas Offshore Wind said: "Being nominate for our second project in Germany underlines the strength of the V164-8.0 MW as a competitive turbine for the market, where distance from the coast and deeper waters demands a larger and more powerful machine. Furthermore, our long term full scope service offering will ensure maximised output at the site, optimising the business case for British Wind Energy and making offshore wind power even more affordable."
In June, Van Oord and Highland Group Holdings, which bought the project from Windreich in 2012, signed a cooperation agreement for the development, financing and construction of the Deutsche Bucht offshore wind farm.
Financial close is due to be made in the first half of 2017, with the offshore construction expected to start in the second half of 2018. Should everything go according to schedule, Deutsche Bucht offshore wind farm should be commissioned in 2019.