Port of Antwerp Files Appeal Against Borssele Cable Route
The Port Authority of Antwerp has filed an appeal to the Dutch Council of State against a proposed export cable route for Borssele offshore wind farms.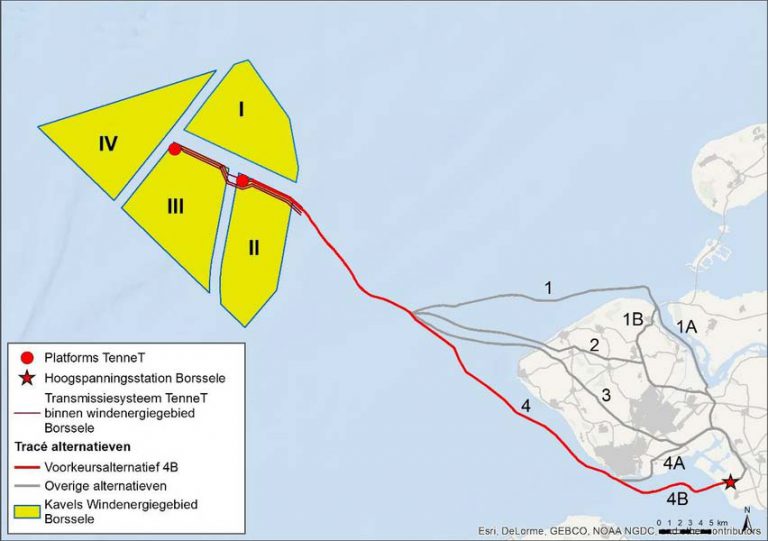 The proposed cable route, identified as the 4B route, holds a security risk for maritime traffic to and from Antwerp since the cable is in the busiest area of the Westerschelde, and the six alternatives to the 4B cable route were insufficiently examined, according to the Port Authority.
The port authority claims that the 4B route is incompatible with the Scheldt Treaties which were signed between Flanders and the Netherlands in 2005, and which include agreements on the safety and accessibility of the river Scheldt.
The proposed route goes through the junction of all shipping traffic from all Scheldt ports, the Port Authority said, adding that it hopes that the alternatives for the 4B route will be researched more thoroughly.
"The waterway function of the Western should not be affected. No intervention may hinder the safe and efficient movement of international shipping traffic to and from the port of Antwerp," the Port Authority said in a statement.
The wind farms' offshore grid will be operated by TenneT TSO who plans to build five identical offshore platforms with a total capacity of 3,500MW.
The contract for construction and installation of the first platform – Borssele Alpha – and the two cables is scheduled to be awarded in late 2016. The Borssele Alpha platform is expected to be taken into operation in 2019.
DONG Energy won the concessions for the 700MW Borssele I and II offshore wind farms in July. The company has agreed to, in accordance with the Dutch tender regulation, build Borssele I and II within four years from the award of the concession, with a flexibility of one year.
The second tender, for the Borselle III and IV, is expected to open on 15 September and close two weeks later, on 29 September.
Offshore WIND Staff