Borssele III & IV Tender Specifics Revealed
On 8 July, the Dutch Ministry of Economic Affairs published the Ministerial Regulation providing subsidy tender details for Borssele III and IV offshore wind sites, the Loyens & Loeff law firm has reported.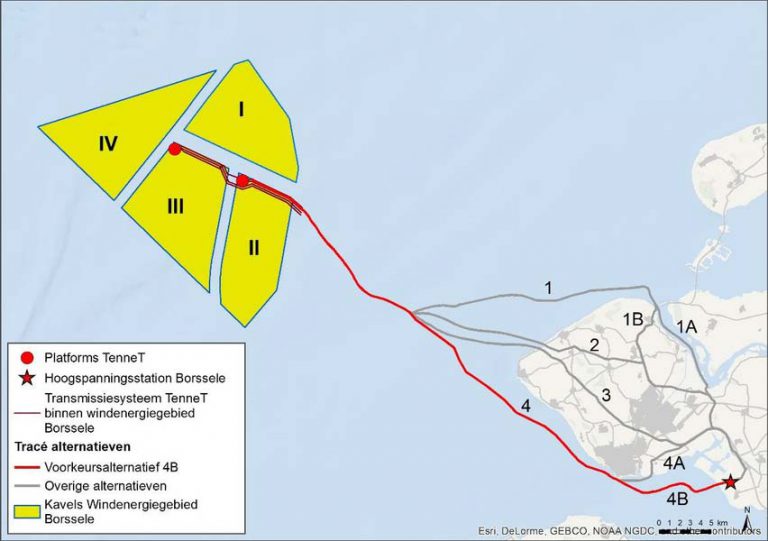 The new regulation is similar to the one for the first Borssele tender, won by DONG Energy at a tender price of €7,27cts/kWh.
The second Borssele tender will open on 16 September and close two weeks later, on 29 September.
The minimum nominal capacity of the installation amounts to 331MW for Borssele site III and 351MW for site IV. The maximum is 360MW for Borssele III and 380 for Borssele IV.
The maximum subsidy amounts are EUR 2.4 billion for Borssele III and EUR 2.6 billion for Borssele IV.
Even though the maximum tender amount is set for EUR 11.975cts/kWh, this will probably not be a relevant figure anymore, given the outcome of the first Borssele tender. The deviation from the winning bid in the first tender will be more of a question here, according to Loyens & Loeff.
The floor price has been raised from EUR 2.9cts to EUR 3cts.
Like the first tender, the subsidy will be awarded under the conditions precedent of the entering into an implementation agreement and the furnishing of a EUR 10 million bank guarantee. After one year, a second bank guarantee of EUR 35 million must be provided, Loyens & Loeff explained.