TenneT Readying Grid for More Renewable Energy
Transmission system operator TenneT is preparing to kick off a pilot project with four partners to explore options for providing primary reserve capacity to combat fluctuations in the electricity grid and prepare the system for a larger share of energy produced from renewable sources.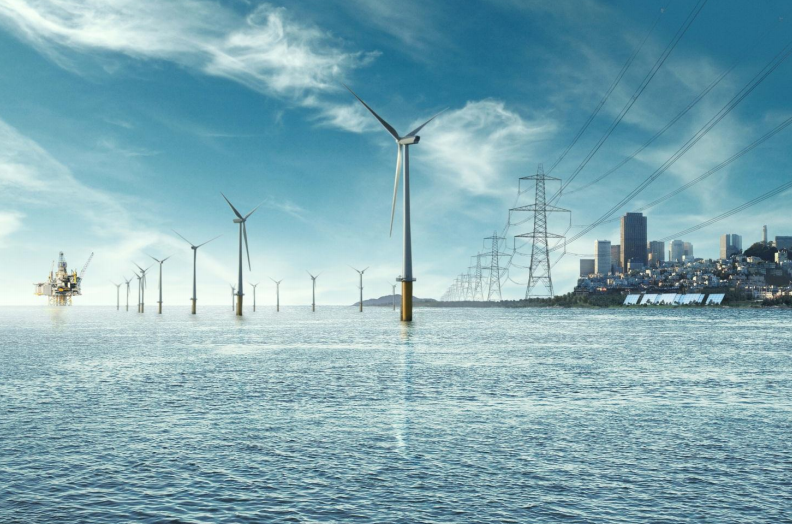 The increase in electricity from renewable source like wind and solar will, in time, lead to a decline in the reserve capacity offered by conventional generation, like coal- and gas-fired power plants, according to TenneT.
Consequently, the growing share of green electricity in the overall supply demands new solutions to cope with fluctuations in the electricity grid. For that reason, TenneT, together with ENGIE, KPN, Peeeks and Senfal, will start a pilot for providing primary reserve capacity using "new" technologies.
Ben Voorhorst, COO at TenneT, said: "These new pilots fit in with the wider strategy TenneT is pursuing to prepare the electricity system for the larger share of renewably produced energy. Over the coming years, the production of renewable energy will soar, and there will be times when practically all of the large power plants are switched off. It's at those times in particular that we need to be able to cushion any fluctuations."
TenneT will use the pilot to assess whether other parties, apart from conventional power plants, can play a part in providing primary reserve capacity. The four parties involved in the project intend to do so using methods including control of combinations of water pumping stations, cooling installations, CHP plants, batteries, thermal boilers, solar panels and wind turbines.
The increase in renewable energy production means the availability of sufficient regulation and reserve capacity is no longer self-evident. For that reason, TenneT wants to find new parties that would be interested in participating in the pilot using new production capacity or smaller capacities.
That will enable TenneT to identify what its options are in order to adequately prepare for a future with more and more renewable power generation. This autumn, TenneT expects to start the first exploratory meetings. Following those, a pilot aimed at contracting regulation and reserve capacity is expected to start in the course of 2017.