DW: Cumulative Offshore Wind Capacity Expected to Reach 74GW by 2025
Following a record 2015, the offshore wind industry will see fewer additions in 2016. However, the level of projects entering construction and the diversity of locations expected in 2016 bodes well for a larger global market in the years to come, Douglas-Westwood (DW) said.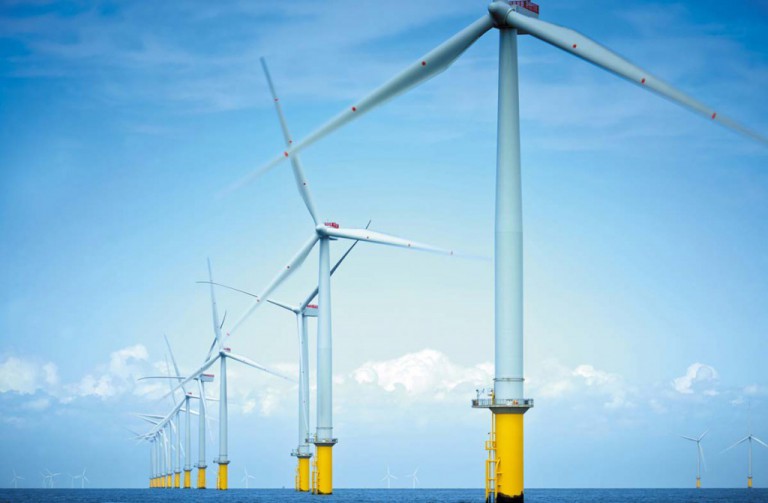 Capacity additions will grow significantly post-2016, peaking at 9.2GW in 2022, according to DW's 7th edition of the "World Offshore Wind Market Forecast" report, which provides a ten-year view of the sector.
Cumulative offshore wind capacity is expected to reach 74GW, driven by a large number of developments taking place in the UK, Germany and China. DW anticipates the installation of over 11,600 turbines, nearly 12,000 foundations and 38,000km of cable globally over the next decade.
This year signals the start of construction for a number of Round 3 projects and movement into a new phase of gigawatt-scale projects. Both the UK and Germany will install over 10GW each by 2025, resulting in a hive of offshore wind activity in North Sea – a draw for many participants in the local oil and gas supply chain. Furthermore, both the USA and South Korea are expected to commission their first offshore wind arrays this year at the 30MW Block Island and Tamra Projects respectively. China is expected to install over 10GW of capacity – lower than previous expectations – yet the country remains a key growth market, DW said.
Also, this year marks a number of industry milestones, such as the decommissioning of wind turbines at Yttre Stengrund, whilst other key future markets such as France and Taiwan will begin construction of their first offshore wind farms.
Capital Expenditure (Capex) on projects which have passed the conceptual stage of development will total €200 billion between 2016 and 2025 – there is potential upside of €70bn from currently speculative and conceptual projects.
Offshore wind is still considered a costly power source by many, yet costs are falling as larger turbine models and greater project scale combine to give higher yields and improved operational efficiency. This upsizing presents major challenges for installation contractors, however, DW said it sees a rapid response via innovations in vessel design and construction methods – anticipating the upsizing of components to continue beyond 2025.