Dutch House of Representatives Passes New Offshore Wind Bill
On Thursday afternoon, a majority of the parties in the Dutch House of Representatives voted in favour of a new legislative proposal to speed up the offshore wind development, which was introduced by Dutch Minister of Economic Affairs Henk Kamp.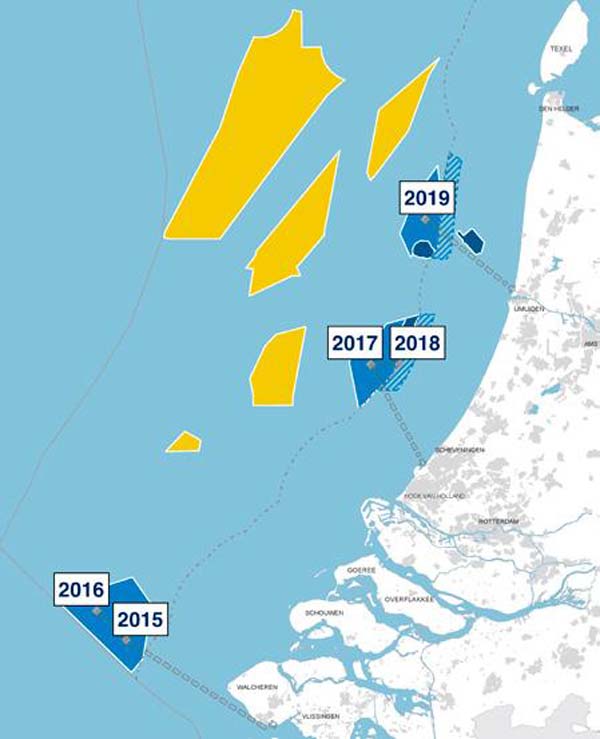 The proposed Amendment to the Electricity Act 1998 (timely achievement of the Energy Agreement objectives), which would enter into effect from 1 April should the Dutch Senate adopt it, would appoint TenneT as the grid administrator at sea, and thus accelerate the planned construction of new offshore wind farms in the Netherlands, delayed by the rejection of the Stroom bill in December 2015.
The new proposal was announced at the beginning of this month, when the Netherlands Enterprise Agency (RVO.nl) stated that without it the understandings reached in the Energy Agreement cannot be achieved by 2020. The agency further explained that first and second tender in the Borssele wind energy area will only be fully considered for the 14% renewable energy target in 2020, if the new law will go into effect no later than 1 April 2016.
In this way, the first subsidy tender can be concluded at the beginning of May 2016 and the second one at the end of September 2016.
Offshore WIND Staff