National Grid Kicks Off Onshore Works on Block Island
National Grid has started installing the cofferdams for the subsea cables which will connect the Block Island Wind Farm, the first offshore wind farm in US waters, developed by Deepwater Wind, with Block Island.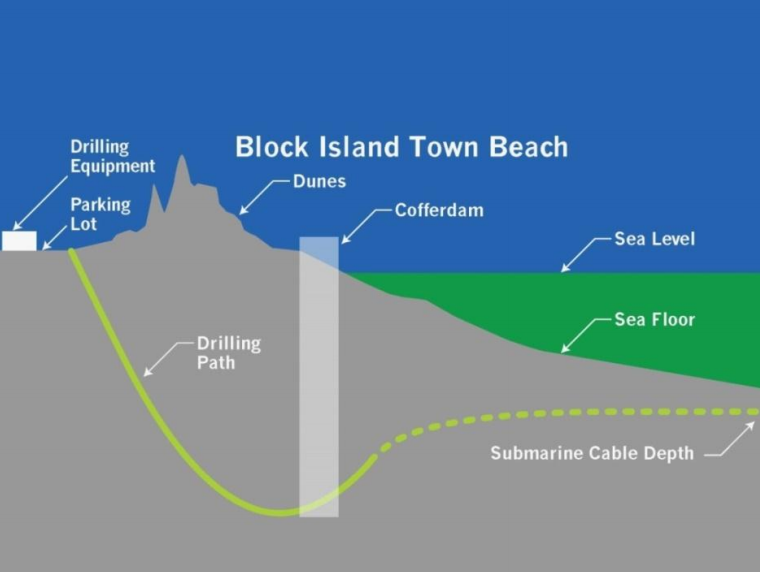 The next step involves a process called horizontal directional drilling (HDD), which creates a boring through which a conduit, and ultimately the submarine cables, will be passed to create a connection with Block Island's electrical system.
The remaining construction elements on the Island, in addition to the laying of the submarine cables, include approximately a mile of underground and overhead cable installation, and the construction of a National Grid-owned substation on Block Island Power Company's property.
The installation of the cofferdams and the site preparations for the construction of the substation are expected to be completed by 29 February.
The cofferdams for the subsea cable between Block Island and Narragansett, Rhode Island, will be installed in March, weather permitting. The installation of the land cable is also planned for March.
The second half of March is reserved for HDD work for the submarine cable from Block Island to the wind farm, and HDD work for the submarine cable from Narragansett will start in the first half of April.
A nearly five million-pound, 20-mile long, 34.5kV submarine cable which will interconnect to the wind farm and transport energy from Block Island to Narragansett will be arriving by barge into Quonset Point in Rhode Island in early April, according to National Grid.
The installation of submarine cables from Narragansett and the wind farm to Crescent Beach on Block Island, as well as the delivery and installation of substation equipment, is planned for the second half of April and May.
National Grid will build, own and operate the majority of the new electrical infrastructure needed to connect the Block Island Wind Farm to the electric grid on Block Island and mainland Rhode Island.
The company began construction works in Narragansett in January.