Aeolus on Site with Gemini Wind Turbines
On 12 February, offshore wind installation vessel Aeolus left the Port of Esbjerg for the Gemini offshore wind farm, carrying six turbines to be installed at the site.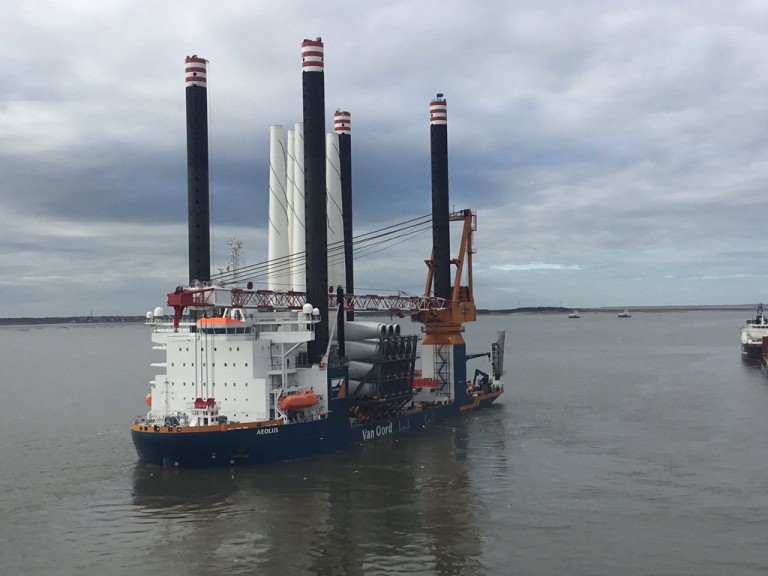 According to vessel's AIS, the Aeolus has reached its destination, and is now in the company of Havila Phoenix and Acta Orion, which are also working at the site.
The last of 150 foundations at the Gemini offshore wind farm was installed in October 2015.
Van Oord's Aeolus and Swire Blue Ocean's Pacific Osprey, which worked on the foundation installation, have been scheduled to return to the project this month in order to install 150 Siemens' 4MW wind turbines.
The wind farm is being built on two locations close to each other, 'Buitengaats' and 'ZeeEnergie', hence the name Gemini. Once operational, the project will be one of the world's largest offshore wind farms, both in terms of size and production.