2014: Good Year for WindFloat
In 2014 the WindFloat prototype (WF1), Demowfloat's first installation in Portugal, reached another milestone, it passed the 10GWh mark and has now delivered 12.02GWh of renewable electricity to the grid.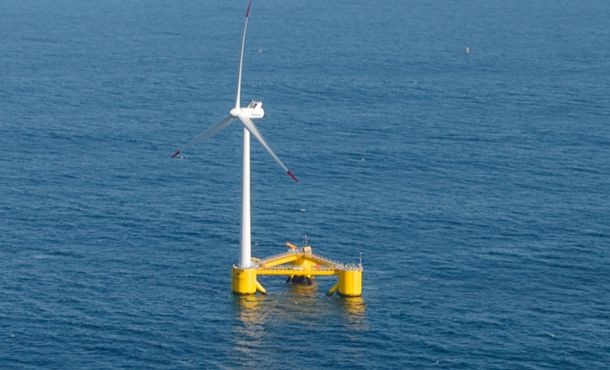 The prototype has been in operation for over 3 years and will continue to operate for some time in the future.
During 2014 Principle Power has made major steps towards the next phase of the WindFloat maturity, namely:
In May, the WindFloat Pacific project was one of the three offshore wind demonstration projects competitively selected by the US Department of Energy for additional grant funding of $43M towards installation of up to 5 WindFloat units off the coast of Coos Bay (OR);
The WindFloat Atlantic, a 25 MW installation planned to be installed off the coast of Viena Do Castelo. Portugal continues to move forward and should reach the start of the implementation phase by the end of 2015;
In October, Principle Power became the "2014 Global Cleantech 100″ company by receiving an award from the Clean Tech Group;
International markets show growth in demand for deep-water offshore wind solutions and Principle Power is well positioned to offer its leading WindFloat solution.
Press release; Image: demowfloat