Fred Olsen's 'Lifesaver' Heads Out to USA
Fred Olsen's wave energy converter, "Lifesaver", has left A&P Falmouth Limited shipyard for further deployment and electrical generation off the Pacific island of O'ahu, Hawaii.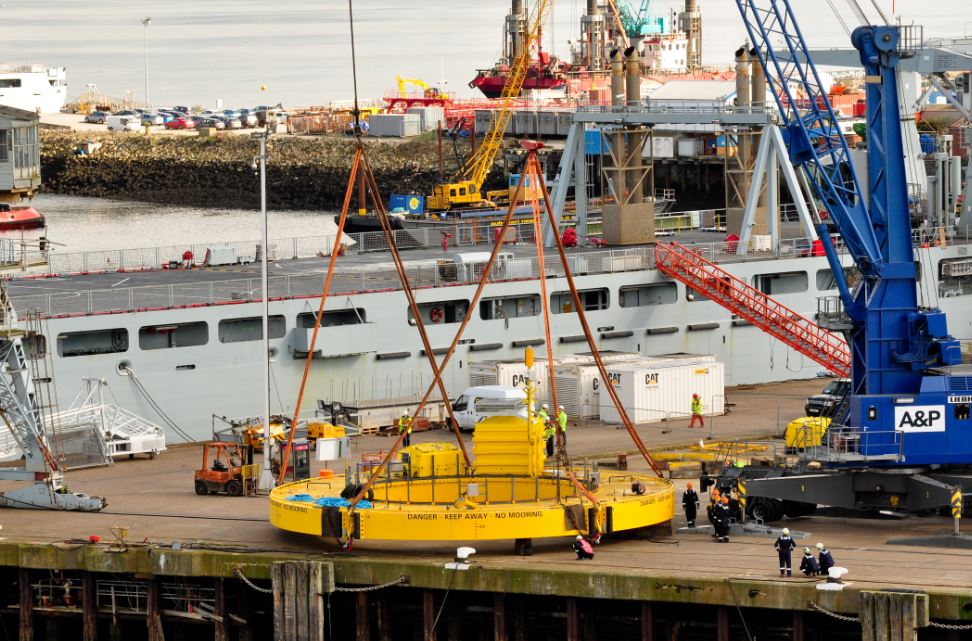 The main sections of the device were manufactured, painted, assembled and deployed from A&P's shipyard in Falmouth nearly three years ago and the device has since undergone successful rigorous testing at the local FaBTest wave test site in Falmouth Bay.
"Working with the designers' and the client at concept stage early is clearly a winning formula and this has been proven on the successful outcome of the project.
The redeployment of the device from the UK to the USA indicates that the UK is still currently on top when it comes to wave power," stated Paul Weston, marine renewable energy manager.
Press release; Image: regensw