KKG Students Visit University of Agder's Motion Laboratory
Fourteen students and two teachers from Kristiansand Cathedral School Gimle (KKG) visited in Grimstad in November.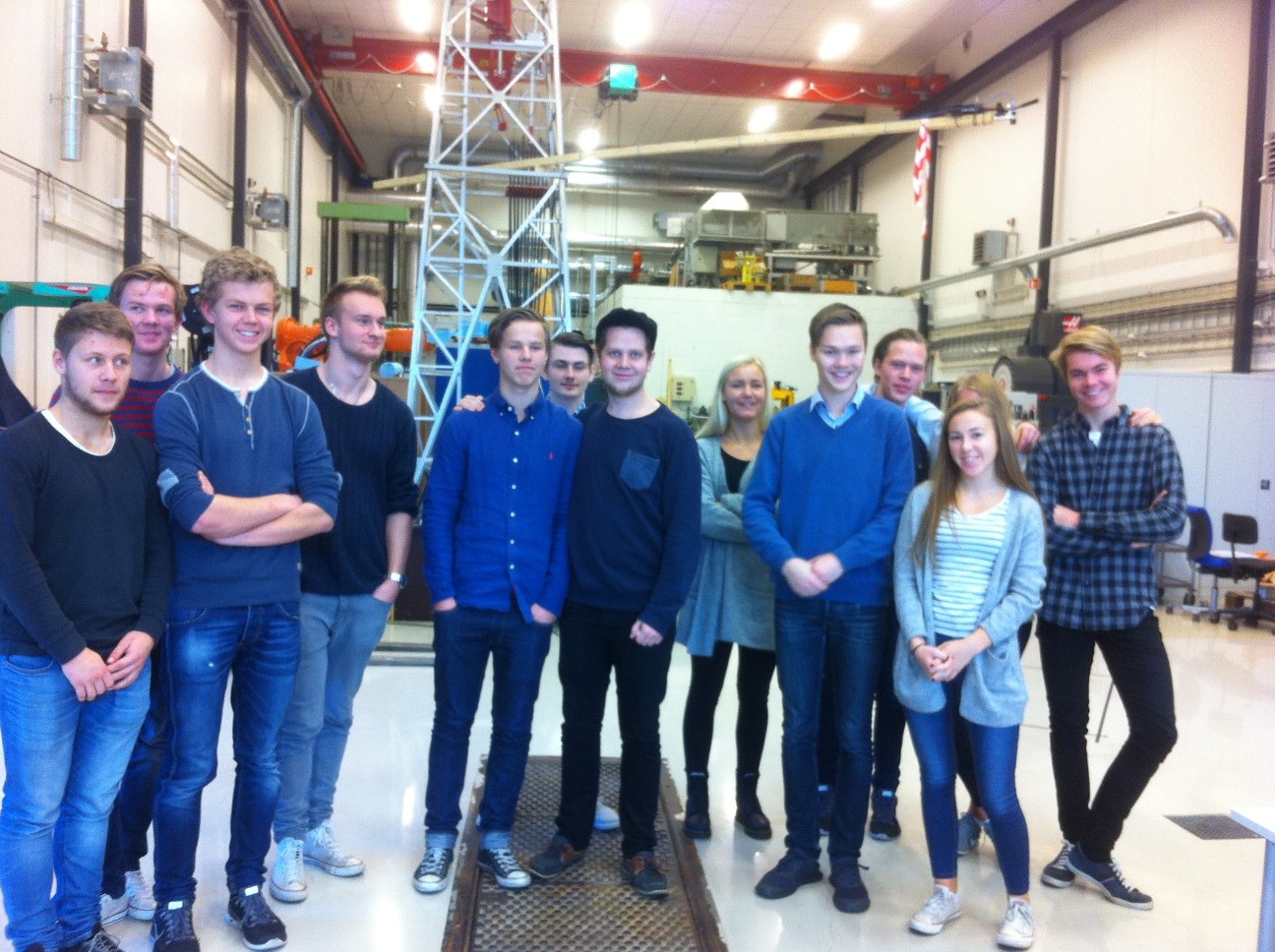 During their visit, the laboratory demonstrated how one can compensate for wave movements during offshore operations using a Stewart platform.
Professor Geir Hovland, who hosted the visit, created a special student exercises with the analysis of a real wave range using MathLab.  Students were demonstrated precision control of a crane and as well as the control of a Stewart platform itself.
Students got an introduction to both NORCOWE and mechatronics program at the University of Agder.
UiA actively participates in NORCOWE research together with partners in Bergen, Stavanger and Aalborg.
[mappress mapid="15000″]
Offshore WIND Staff; Image: norcowe