Scottish Renewable Power Generation Evens Out with Fossil Fuels
For the first time electricity generated from renewables in Scotland accounted for the same as fossil fuels.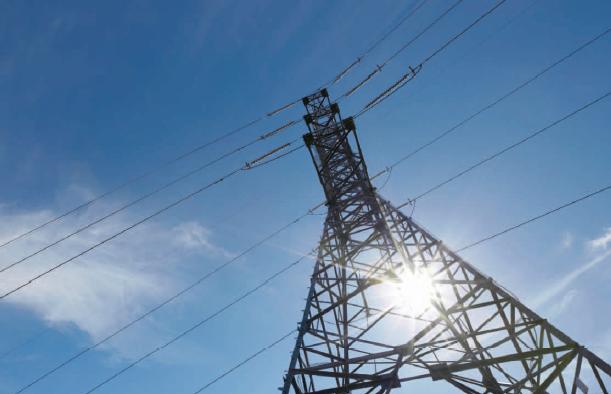 Figures released today by the Department of Energy and Climate Change show renewables and fossil fuels both accounted for 32 per cent of total electricity generated in Scotland.
Scotland also continues to be a net exporter of electricity, exporting a record 28 per cent of generation in 2013, up from 26 per cent in 2012.
When taking the electricity exported into consideration, renewable sources of electricity accounted for 44.4 per cent of Scotland's electricity consumption in 2013 – up from 38.8 per cent in 2012. The statistics also show that Scotland's renewable electricity generation in the first three quarters of 2014 was 21 per cent higher compared to same period in 2013. This overall increase is primarily due to a 39 per cent increase in hydro generation and a 13 per cent increase in wind output.
Energy Minister Fergus Ewing said: "Renewable generation continues to go from strength to strength in Scotland – now matching fossil fuels for the first time.
"The figures show 2013 was another record breaking year for renewables and we continue to be on track to do the same in 2014 – with renewable electricity production up 21 per cent on the same time last year. We remain on track for our targets of 50 per cent of demand by 2015 and 100 per cent by 2020.
"Harnessing Scotland's vast energy wealth has multiple benefits – reducing our carbon emissions, creating jobs and investment and improving the energy security of Scotland and the rest of the UK. And of course communities the length and breadth of Scotland are also benefitting from millions of pounds of community benefit funding.
"We are committed to making Scotland a leading low carbon investment destination, delivering growth from the growing low carbon sector and ensuring communities across Scotland can benefit from the opportunities that the transition to a low carbon economy brings.
"The Scottish Government has made its energy policy a top priority and has achieved great progress, despite being limited in terms of its devolved responsibilities. We look forward to proposals for more powers encompassing the necessary levers to deliver Scottish priorities." 
Press release; Image: SUSPLAN (Illustration)