Photo of the Day: Work Underway on DolWin Beta
Offshore WIND's photo of the day: Aibel employees doing their job on the DolWin beta converter station. 
"Small people, great effort," says Aibel AS in a description of the photo that shows work on the DolWin beta offshore converter station outside the company's yard in Haugesund, Norway.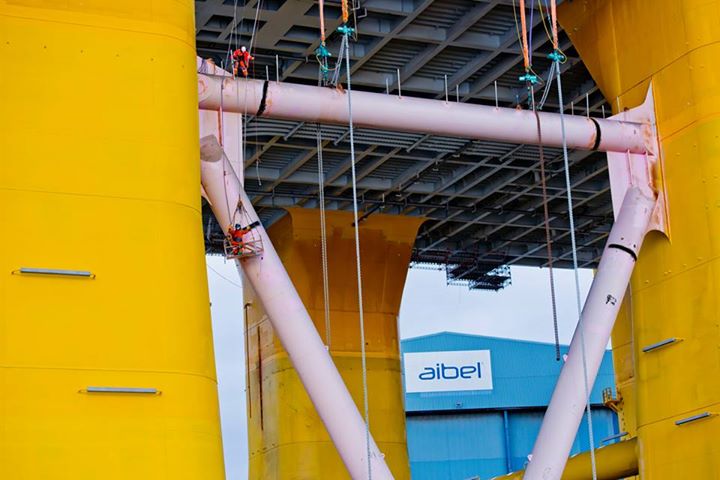 With a capacity of more than 900 MW, the converter station will host power conversion equipment for three offshore wind farms.
DolWin beta was built by the subcontractor Drydocks World in Dubai and then transported to Haugesund, where it will be commissioned prior to deployment in the German North Sea.
[mappress mapid="14795″]
Offshore WIND Staff; Image: Øyvind Sætre/Aibel