Survivex Strengthens Its Board
Survivex, a provider of offshore survival training and safety skills to the global energy industry, has made a further appointment at board level as the company transitions to a period of international growth and development.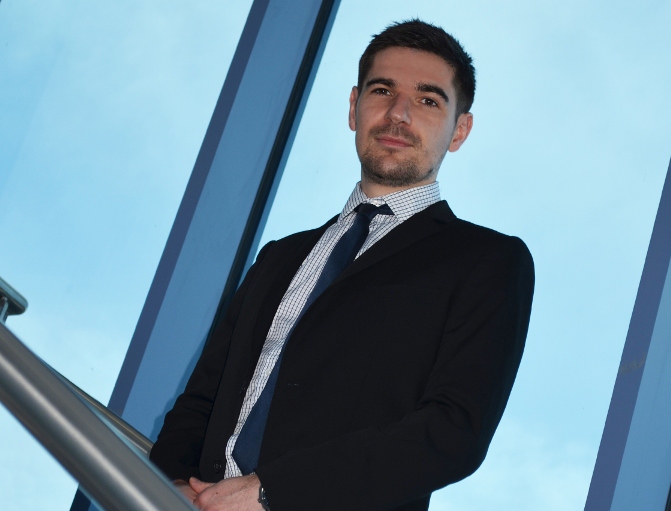 Chris Hardie, who joined the company as Financial Controller, was promoted to Finance Director in September.   Mr Hardie will be responsible for providing specialist support and guidance to the Board in all aspects of Company finance and accounting, as well as managing the day to day activities of the finance team.
Survivex CEO Andrew Green said, "I'm delighted to announce that Chris Hardie will further strengthen our team at a senior level.  Chris has refined company financial procedures to produce improved accounting analysis and reports.  Chris joins the board at an exciting time for the company as we continue to invest in new products and services, and look towards the global stage to better serve the needs of our clients".
With a degree in accountancy and finance at RGU, Mr Hardie gained experience at a national accountancy firm in Aberdeen where he spent time working in both the audit and corporate finance teams whilst studying for his Chartered Accountancy qualification (ICAS), which he obtained in 2012.  In July 2013, Chris moved to Survivex.
Commenting on his appointment, Mr Hardie said, "Survivex is an exceptional company which has firmly established itself as a leading training provider to the offshore oil and gas industry.  I'm honoured to be invited to join the board at this pivotal point in the company's development".
Mr Hardie is the latest person to join the Survivex board which has seen a number of changes recently.  Following the appointment to non-executive director status of original founders, George and Margaret Green, remaining Board members, Andrew Green and Carole McLennan, were joined by Lisa Flint as HR Director last month.
[mappress mapid="14680″]
Press release; Image: survivex