Iberdrola's Offshore MD Chairman of ORE Catapult's Industry Advisory Group
The Offshore Renewable Energy (ORE) Catapult has appointed Iberdrola's Offshore Managing Director Jonathan Cole as Chairman of its Industry Advisory Group.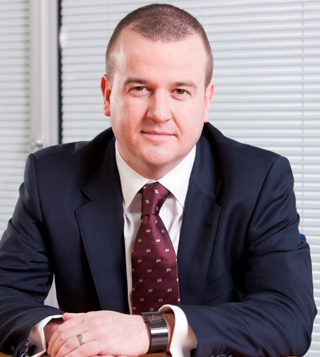 The Industry Advisory Group (IAG) is made up of senior representation drawn from across the offshore renewables sector, including utilities, manufacturers, supply chain and marine organisations. It provides clear, consistent and representative industry advice to ORE Catapult, which was established to help the UK seize the opportunity to lead the world in offshore wind, wave and tidal energy production. It helps the Catapult identify critical areas where innovative approaches and technological development can accelerate industry to deliver at a lower risk and cost.
Mr Cole, a qualified solicitor who joined ScottishPower after several years as part of a large energy practice advising major energy companies, became the Managing Director for Iberdrola's offshore wind business in July 2011. He leads the development, supply chain, construction, operation and maintenance of Iberdrola's worldwide offshore portfolio from its global headquarters in Glasgow.
Mr Cole is currently responsible for projects including West of Duddon Sands and East Anglia ONE, as well as the Wikinger project in Germany and Saint Brieuc in France. In 2012, he was appointed to the Offshore Wind Programme Board to lead its Operations & Maintenance Workgroup.
[mappress mapid="14652″]
Press release; Image: ORE Catapult