China Scales Down Offshore Wind Estimates
China is scaling back its offshore wind ambitions, said Li Peng from National Energy Administration (NEA) at China Wind Power 2014 in Beijing.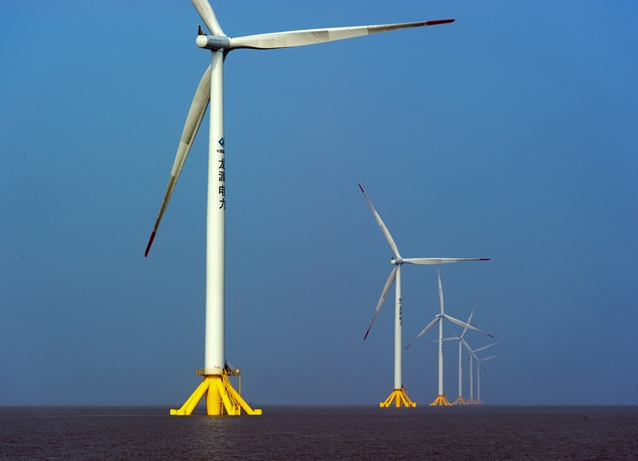 According to NEA, the forecast for 2015 is cut down to 2GW and 10GW by 2020, comparing to the initial plan of installing 5GW and 30GW of offshore wind power.
Peng named cost and technology as the major challenges for the offshore wind industry.
However, the outlook is preliminary as "the pace and scale of offshore wind are full of changes," he added.
Furthermore, China is focusing on further onshore wind growth where they expect 200GW by 2020.
"By 2020, we hope to exceed the 200GW target. It will mostly be built in the west, with Inner Mongolia [to account for the bulk of it]. Northwest, northeast and northern China — these areas have great potential," concluded Peng.
[mappress mapid="14542″]
Offshore WIND Staff; Image: siemens