Borkum Riffgrund 1: Emergency Response Exercise Carried Out
DONG Energy's emergency response team honed its skills on Friday at the Borkum Riffgrund 1 offshore wind farm.
"As part of this full-scale exercise, two crew vessels collided and four technicians fell overboard without the possibility of being rescued immediately. The simulated accident went ahead as planned and the dummies were rescued," DONG Energy said on its official social media pages.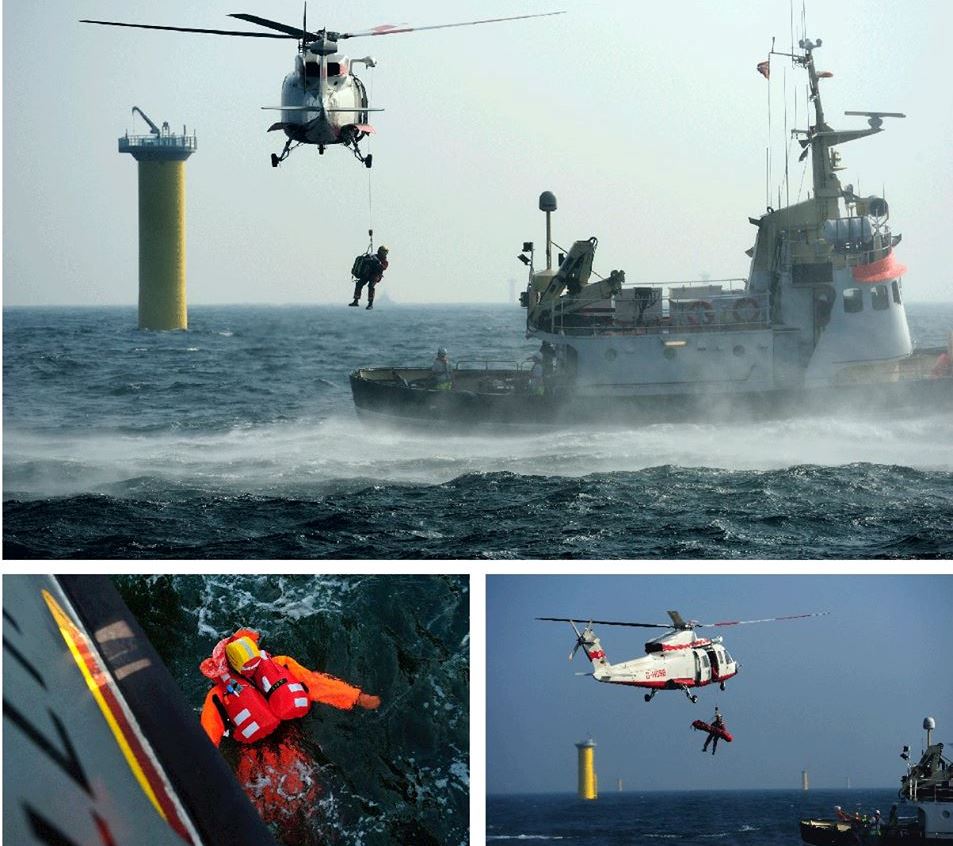 At the end of July, the offshore wind developer contracted Wiking Helikopter Service GmbH for offshore helicopter emergency medical services (HEMS) to the developer's offshore wind farms located in the North Sea.
All DONG Energy's existing and future offshore wind farms in this area are covered by this contract.
[mappress mapid="14176″]
Offshore WIND Staff, September 22, 2014; Image: DONG Energy