Nordsee Ost: Bladt Wins Race against Time
This July, the Bladt team completed yet another successful project, as the Nordsee Ost substation left Bladt Industries headquarters in Aalborg, Denmark.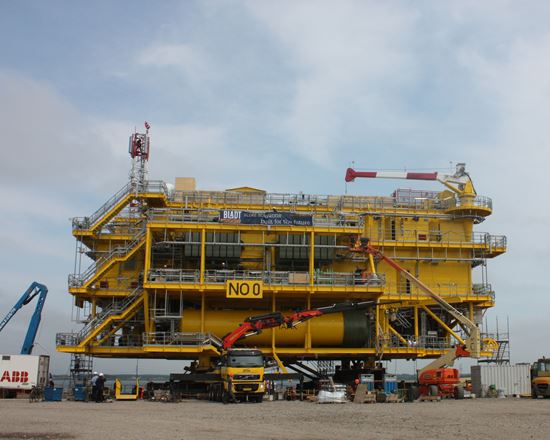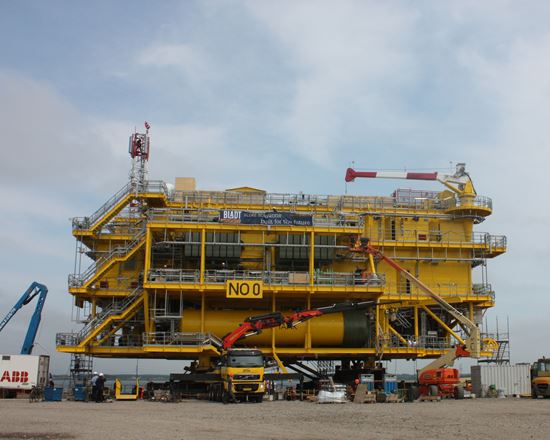 The 1,800 tonnes substation was an exciting challenge for Bladt Industries to complete, as the goal was to finalize the project within 16 months – a very short time frame to conduct a project of this calibre.
However, close cooperation and efficiency between Bladt Industries and the client RWE enabled Bladt Industries to finish the substation in due time.
Hence, as scheduled, Nordsee Ost left Bladt Industries on a barge Tuesday, July 15. The substation is now installed at its site in the German North Sea.
Press release, August 21, 2014; Image: Bladt Industries