KOTUG Transports HelWin Beta Topside to Schiedam
KOTUG has successfully transported the HelWin beta topside from Zwijndrecht to Schiedam.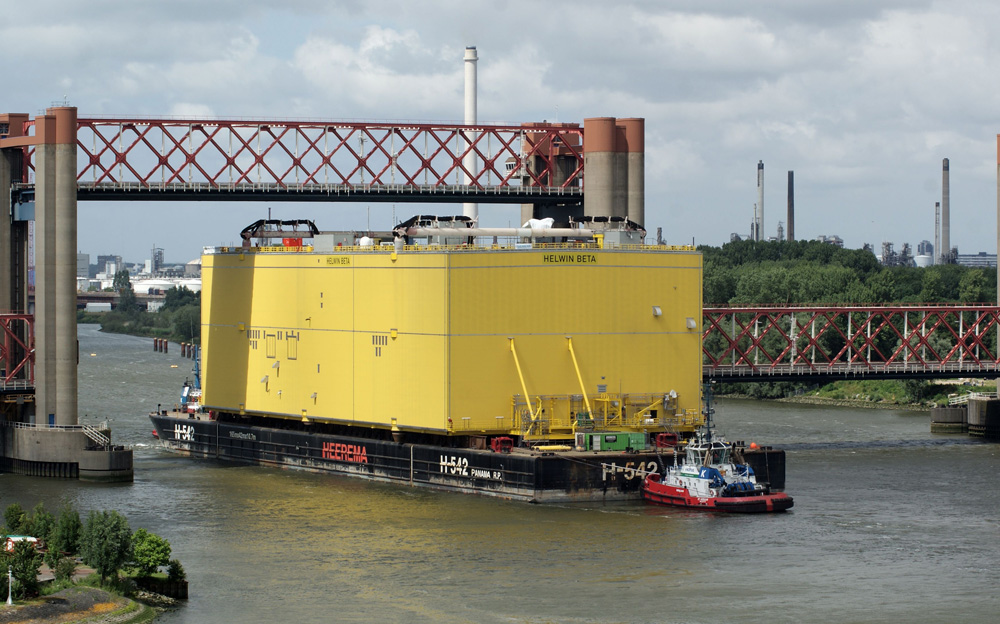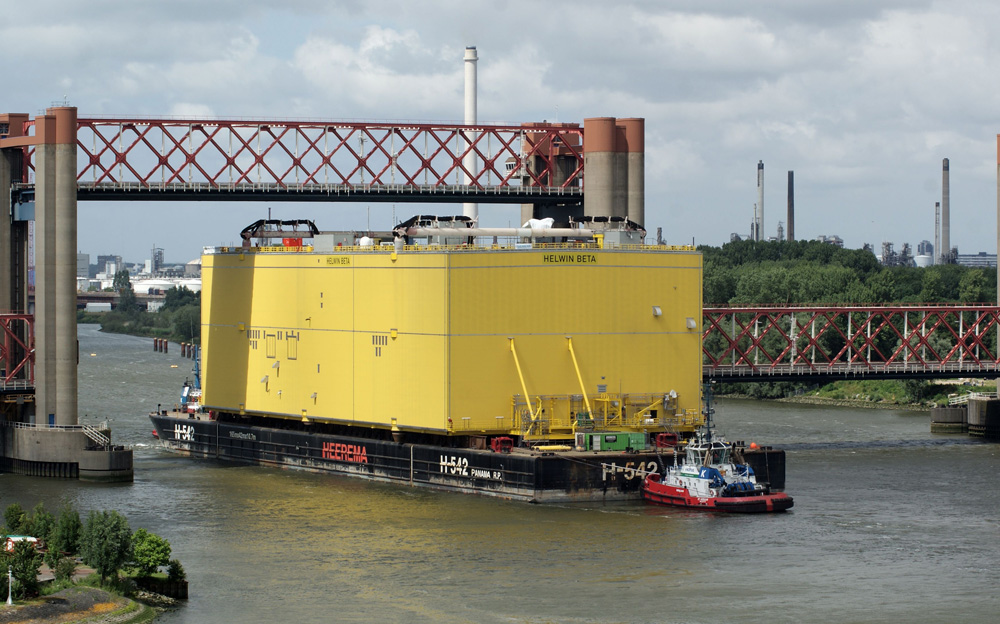 HelWin beta is a 10,200-ton converter platform, which was build for German grid operator Tennet at the Heerema Fabrication yard in Zwijndrecht.
On the river Oude Maas, vessels RT Magic and RT Adriaan (both 75+ tonnes Bollard pull) started the towage at 08:00am. As the platform had to pass beneath the Spijkernisse and Botlek bridges on its way, both Rotor tugs were connected to the H-542 barge in an unconventional manner, and maximum maneuverability was required. To keep the thrusters as close as possible to the H-542, the RT Adriaan was coupled by the bow to the aft of the barge.
The massive cargo was delivered successfully thanks to the impressive maneuverability of the two Rotor tugs and the dedicated crew of RT Magic and RT Adriaan. Less tugs then normal were used on a transport of this size. Communication was easier and quicker thanks to short ropes of the RT Magic and RT Adriaan, which made the maneuverability much more responsive. Aft (centre) thrusters of the tugs were used for the headway speed of the transport. Starboard and Port thrusters were used for steering. By pointing both thrusters outside, only power setting was needed for immediately reaction on the barge.
After some construction works and sea-fastening, the transformer platform will be placed on its jacket in the German Bight by Heerema's crane barge Thialf.
Press Release, June 24, 2014; Image: kotug