Tentec Goes to Offshore Wind Events
Hydraulic bolt tensioning specialists, Tentec Ltd, will be exhibiting its Aero range of bolt tensioning equipment for wind turbines on Stand 205 at Global Offshore Wind 2014 in Glasgow and at Windforce 2014 in Bremen, Germany on Stand F12. A decision to attend both exhibitions comes after Tentec was awarded a contract to supply special tools for a major offshore wind farm installation in the UK.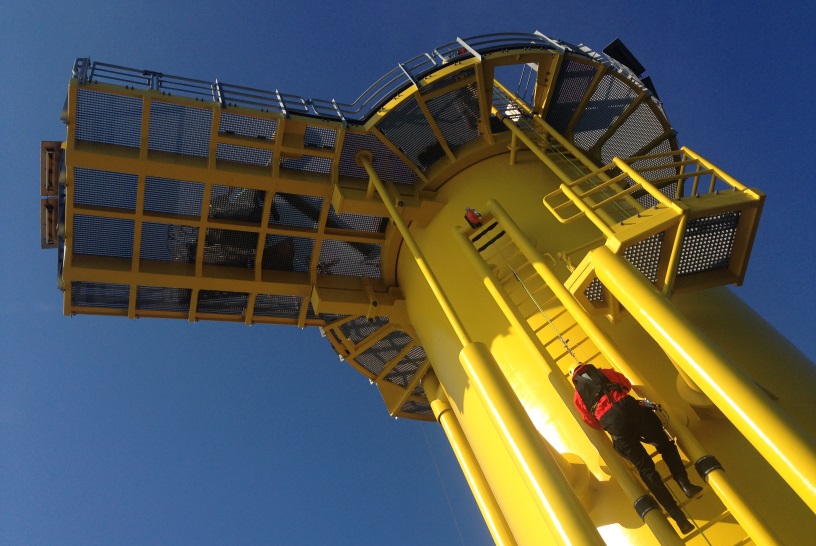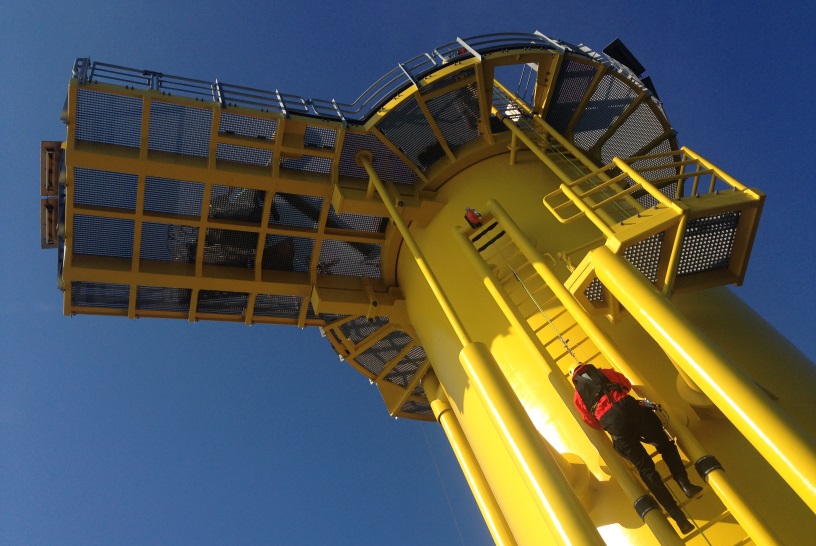 The project, currently under construction, will see Tentec's tools being used to install the transition piece flange to the monopile flange on each of the 72 turbines.
At the events, Tentec will display its Aero WTB and WTF ranges of bolt tensioners along with the WTP3 pump. Tentec's WTB range of wind turbine tensioners has been in use on wind turbines throughout the world for both installation and regular maintenance. The range has recently been expanded with the addition of new tools suitable for larger bolt diameters. With the addition of these new tools, installation and maintenance engineers can now tension bolt diameters up to M64. Previously, the largest diameter was M42.
New additions to Tentec's WTF series of foundation tools will also be on display. Designed specifically for the European wind market, these new foundation bolting tools for metric coarse threads now ensures that Tentec supplies the most comprehensive range of tensioning equipment currently available on the market.
The two new tensioners, WTF9753 AND WTF9426, have been developed to fit the latest M36x4 AND M42x4.5 European foundation bolt types respectively. Both tools feature increased stroke, spring return and are supplied complete with a fitted gearbox. As with other tensioners in the range, they have been designed with rapid tensioning in mind and offer a safe, reliable and consistent method to simultaneously tension many foundation bolts.
To complement the hydraulic bolt tensioners, Tentec will also be demonstrating the WTP3 electric-driven, high-pressure hydraulic pump. Designed specifically for use with the Aero range of wind turbine bolt tensioners, the WTP3 is a self-contained unit with the ability to generate pressures up to 1600 bar, features an innovative handheld controller that enables engineers to operate the pump remotely. It has been specifically designed for global use and so can be supplied in many voltage and phase configurations.
Alongside the standard range of equipment, specialist engineers from Tentec will be on hand to answer specific questions and discuss how Tentec can provide customised solutions for offshore wind energy projects.
Press Release, May 15, 2014; Image: Tentec