Test Confirm GICON®-SOF Stability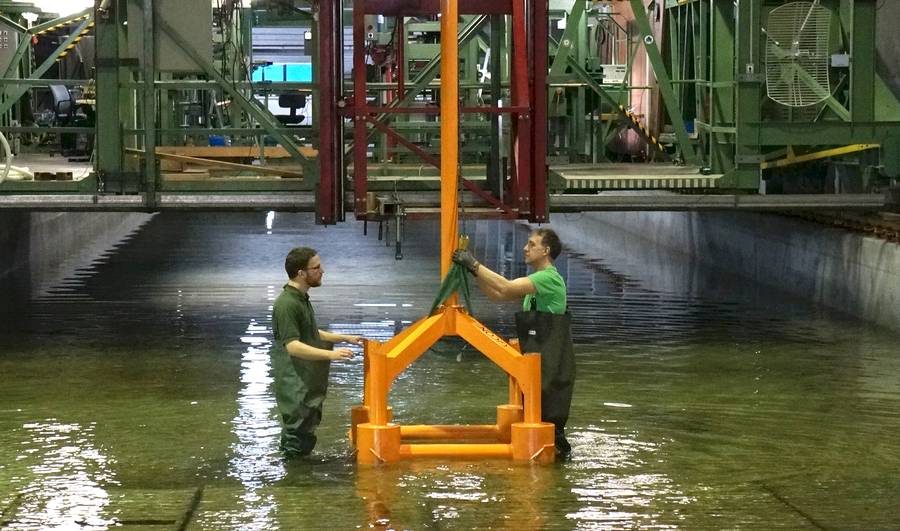 Engineers of the GICON Group and the Technical University of Freiberg have conducted further tests on the motion behavior of Gicon's Floating offshore foundation (GICON ® -SOF).
The experiments were carried out in February at the Development Centre for Ship Technology and Transport Systems in Duisburg, which confirmed the stability of the SOF for various load scenarios during the towing process.
The results of the experiments in Duisburg complement the findings of the wind and wave experiments that took place in June and September 2013. Production of the pilot plant can start mid-year as further testing is not required.
The new design also meets the requirements of the Volkswerft Stralsund manufacturing facility.
Offshore WIND staff, March 25, 2014; Image: gicon