Latest Offshore Wind Investment Puts City of Hull on the Map

Hull City Council has welcomed the announcement by Siemens Board confirming their intention to develop wind turbine production and installation facilities at at two locations – the Green Port Hull in Alexandra Dock and a rotor blade manufacturing facility located at Paull, to the east of Saltend.
Leader of the Council, Councillor Stephen Brady, said: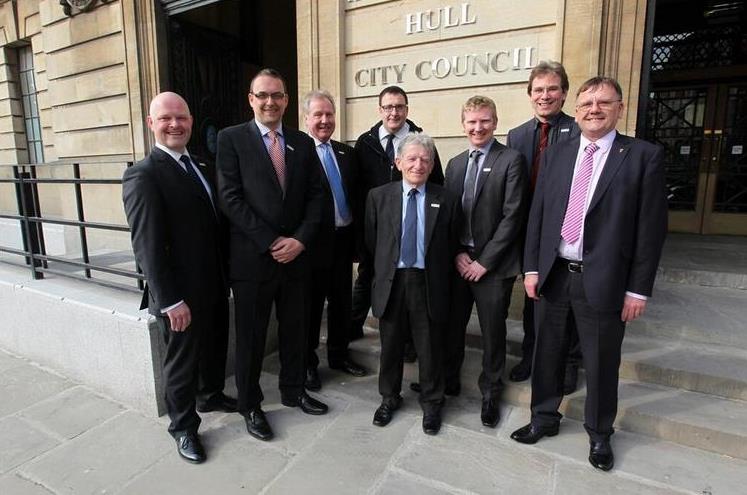 "This is a huge milestone in our shared development aspirations for Hull and a great step forward towards one of the major projects in our City Plan, which aims to deliver substantial inward investment and create several thousand new jobs in the City over the next 10 years.
"The project is very complex and it has taken a great amount of time and effort by many parties to get to this stage. The team at Hull City Council have played a major role, working with Siemens and ABP to make the development a reality and confirming Hull as the cornerstone in establishing the Humber as the UK's Energy Estuary.
"There is now an optimism and confidence in the air throughout the City which we have been working towards for many years. With the City of Culture, the upgrade works for Castle Street and the A63, the recent announcement on the rail electrification from Selby to Hull and now this momentous news from Siemens today, Hull is really establishing itself as a place where great things are actually happening."
Councillor Steven Bayes, Portfolio Holder with responsibility for Green Port Hull, said:
"This is very welcome news. We have been working extremely hard with our partners to ensure that we first deliver and then maximise the benefits of these investments in renewables within the City and we can now step up our work on delivering the skills and wider supply chain benefits today's announcement will undoubtedly bring.
"With today's announcement, combined with the UK City of Culture 2017, which alone should deliver a £60m boost to the local economy, and the recent step forward in the plans to electrify the rail connections to the City, we have the opportunities to transform the economy of Hull to the benefit of all of our residents. Hull is well and truly on the map now and for all the right reasons."
Chief Executive, Darryl Stephenson, said:
"Every credit must go to Mark Jones and his Economic Development team for the role they have played in this project for over four-years, along with the dedication and commitment of Alan Johnson, our other Hull MPs, Chris Haskins from the Humber LEP and many others.
"There is more work to be done and, in a sense, the hard work on delivery really starts today, so we are very much look forward to working with all of our partners to ensure we clear the remaining hurdles so that Hull, and the Humber, can reap the benefits that these hugely important developments will bring."
Lord Mandelson, said:
"I started talking to Siemens about this investment when I was Business Secretary in the last government and I know how important Green Port Hull is in helping the City to realise its potential and play an important role in Britain's energy transformation." 
[mappress]
Press release, March 27, 2014; Image: Hull City Council