Mainstream's CEO Wins 'Poul la Cour' Wind Energy Award

Mainstream Renewable Power's founder and CEO Eddie O'Connor has been awarded the Poul la Cour award for his outstanding contribution to wind energy, at the European Wind Energy Association's annual conference in Barcelona.
The Poul la Cour prize recognises exceptional achievements in the field of wind energy and former winners include Mechtild Rothe MEP and Christian Nath of the German classification society Germanischer Lloyd. The prestigious prize is named after Danish physicist and inventor Poul la Cour in recognition of his early work on wind power and in particular his experimental work on aerodynamics.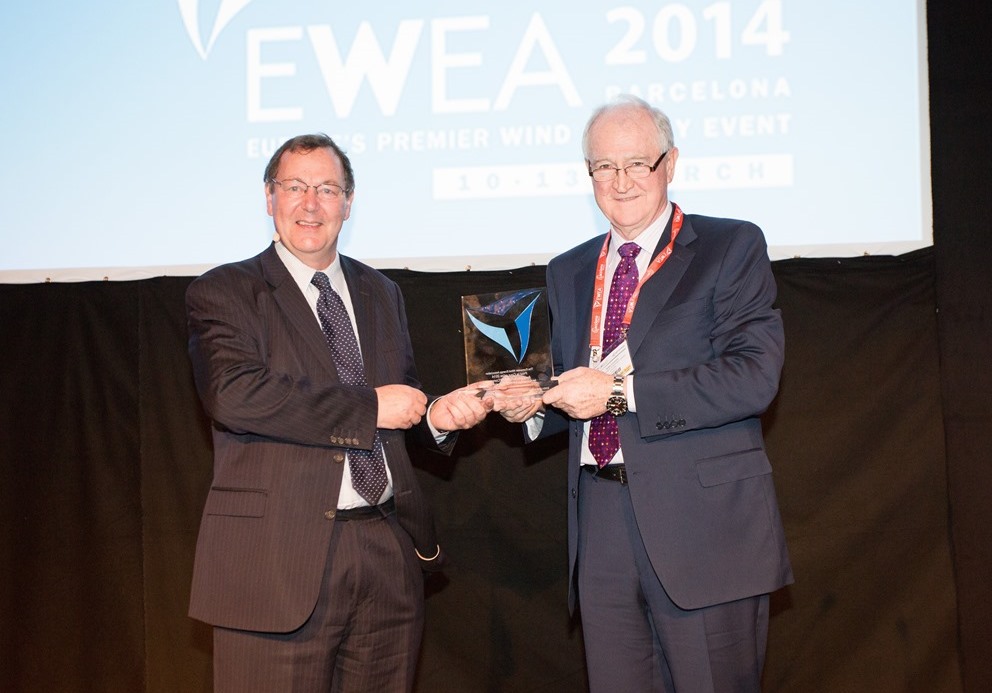 Presenting the award, the European Wind Energy Association's president Andrew Garrad said: "This year, the award goes to someone who is a very rare breed: both a visionary and a businessman. Eddie is a very great colleague and dear friend and it gives me enormous pleasure to award the Poul la Cour prize to him."
Mr. O'Connor is acknowledged as the driving force behind the European Offshore Supergrid which will guarantee energy independence and carbon free electricity for Europe.
He founded Irish wind farm development company Airtricity in 1997, at a time when wind energy was a minor player in the energy mix. He was the Chief Executive until he sold the company for around €2 billion to E.ON and Scottish & Southern Energy (SSE) in 2008.
O'Connor went on to set up Mainstream Renewable Power in 2008, which has 180 staff and offices on four continents. With a development pipeline of over 19,000 MW globally, the company plans to build over 1,000 MW of wind and solar projects in 2014.
In December 2013, Mainstream launched a new business venture, 'Mainstream Capital' specifically targeted at pension funds and insurance companies to invest directly into Mainstream's wind and solar projects.
Press release, March 11, 2014; Image: Mainstream Renewable Power