Construction of DanTysk's Accommodation Platform in Full Swing

An accommodation platform for the DanTysk offshore wind farm, comprising five and a half stories, is taking shape in Kiel.
The platform, which is 20 meters high and weighing 2,500 tons, will be rising 20 meters above the sea surface.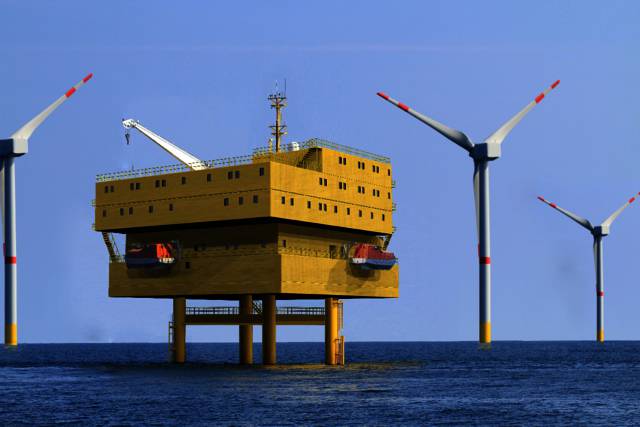 Nobiskrug shipyard, based in Schleswig-Holstein, is building this "house of steel" on behalf of Vattenfall and Stadtwerke München (SWM). The first phase has been completed with the production of all exterior walls of the platform. Now, the parallel production of five decks is underway at full speed. The steel foundation of the platform, a 40 meter high jacket structure, is currently being built by Nordseewerke in Emden.
The accommodation platform offers space for about 50 people, who will be ensuring the future operation and maintenance of the DanTysk offshore wind farm. It will be staffed 365 days a year in shifts. In addition to housing, the platform contains catering areas, medical premises, workshops, storage areas, offices and space for sports and leisure activities.
This year, the platform will be installed at its destination 70 kilometers west of the island Sylt in the North Sea.
All 80 foundations for the DanTysk's wind turbines and the offshore transformer station have already been built, and the installation of the wind turbines will begin in late March 2014. The commissioning of the wind farm is scheduled for fall this year.
[mappress]
Offshore WIND Staff, March 7, 2014; Image: dantysk