UK: Council Thumbs Down EOWDC Substation Proposal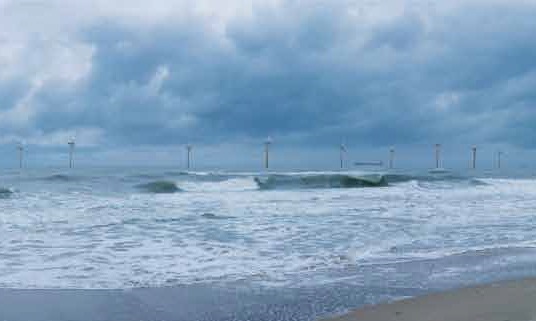 Members of the Aberdeenshire Council's Formartine area committee have given a hard blow to the Aberdeen Bay offshore wind farm proposal.
Specifically, the committee has voted against the application to place an European Offshore Wind Deployment Centre (EOWDC) electricity substation at Blackdog, reports the Scotsman.
Over 60 of the 82 families who live in Blackdog, Scotland have objected to the construction of an electrical substation set to be built on closed landfill which is approximately 400 feet from several of the nearest homes.
The consortium made of Vattenfall, Aberdeen Renewable Energy Group (Areg), and engineering company Technip Offshore Wind, has proposed to build the EOWDC in Aberdeen Bay.
"We are extremely disappointed at the decision. We believe this a missed opportunity for the region and that we could have worked with Aberdeenshire Council to agree further conditions to progress the scheme," said Iain Todd, the spokesman for the EOWD.
The centre would consist of 11 turbines which, as Donald Trump said, would ruin the view from his newly-built golf resort.
He welcomed this decision on his twitter account: "When will Alex Salmond realise that he's destroying Scotland – the most beautiful countryside in the world with his stupid wind turbines?"
Press release, October 30, 2013; Image: vattenfall