Northern Ireland's Delegasion Visits Great Yarmouth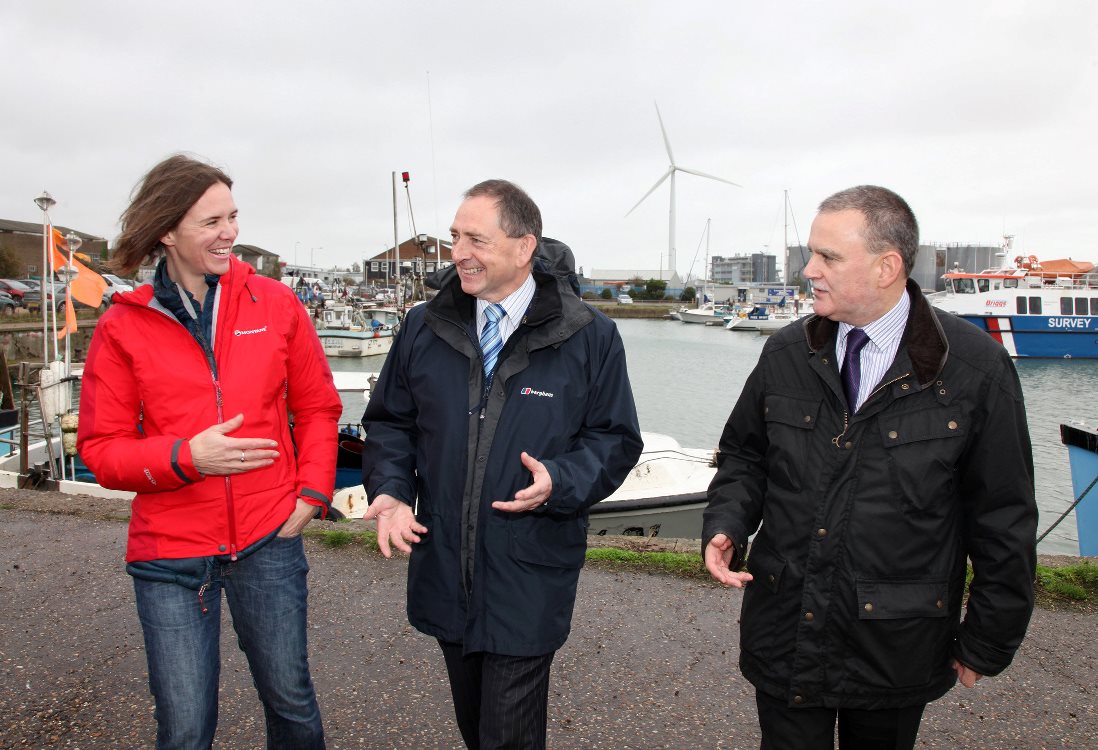 A delegation of 20 businesses from the south east region of Northern Ireland were in the Great Yarmouth area this week to share thoughts and knowledge on the renewable energy sector with East of England experts.
The visit, hosted by EEEGR (the East of England Energy Group), was for companies which are part of the Energy Connections NI programme which assists small businesses to take up supply chain opportunities in the sector.
Among them were engineering companies, fishermen and professional services companies. Representatives from First Flight Wind, the consortium developing a windfarm off the coast of Co Down also joined the trip.
"We were delighted that they wanted to learn from our region's experience and expertise in the renewable energy market," said EEEGR CEO Simon Gray. "It was a chance for us to showcase all that is being done to ensure our own supply chain gains the maximum benefit from once-in-a-lifetime opportunities in the wind energy world."
Energy Connections NI is the initiative of six councils in the South East Economic Development (SEED) region and is co-ordinated by Newry and Mourne District Council. Their spokeswoman Amanda Smyth said they recognised the economic renewable potential of the energy sector and wanted to help their local SMEs to take advantage of the supply chain opportunities.
"This knowledge transfer visit is the first of its kind within the programme and we have a lot we can learn from the linkages established by EEEGR. We shared our experience from Northern Ireland and we hope to bring back best practice from EEEGR which may help our businesses locally."
The Energy Connections Programme provides a practical hands-on support package for businesses by organising meet the buyer events, business mentoring from industry experts and support towards the cost of attending vital trade shows.
Their knowledge transfer tour included visits to Lowestoft Port to study its transformation from fishing to an energy port, to the local offshore renewables hub OrbisEnergy, and to CWind, a leading provider of construction and maintenance services to windfarms across the UK and Europe.
[mappress]
Press release, October 23, 2013; Image: eeegr