Scottish Renewables Welcomes OW Financial Support Announcement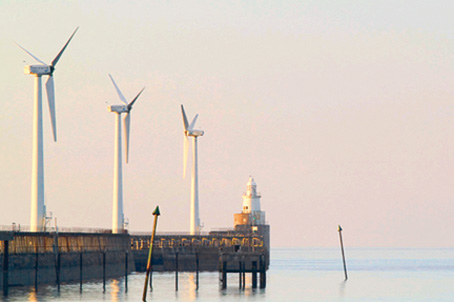 Scotland's offshore wind industry has learned of plans to introduce two new bands of financial support which will be provided by the Scottish Government.
Responding to the announcement, Lindsay Leask, Senior Policy Manager for Scottish Renewables, said:
 "Scotland is at the cutting edge of deep water offshore wind technologies and these new banding proposals will help catapult the industry even further forward. Up to 10GW (gigawatts) of offshore wind have been earmarked for development in Scottish waters, enough to power some 6.5 million homes, and it's proposals like this that help sharpen the world's focus on Scotland.
 "By investing in offshore test and demonstration sites now, we will have a greater chance of leading the global race to develop next generation offshore wind technologies and establish ourselves as a key destination for offshore wind technology innovation and deployment; driving down costs and protecting our marine environment."
She added: "Floating offshore wind turbines are also an exciting new technology which could open up development in even deeper waters. Norwegian developer Statkraft has recently been testing floating turbines through their Hywind project, while Repsol, EDP Renewables and Vestas are advancing the WindFloat project. All these companies are looking to Scotland's coastlines for opportunities to develop their technologies, and this support from the Scottish Government once again positions Scotland as the destination for investment in offshore renewable energy."
[mappress]
Press release, June 12, 2013; Image: scottishrenewables