UK: Scotrenewables Hosts Sanday Junior High School Pupils at Its Wave Test Centre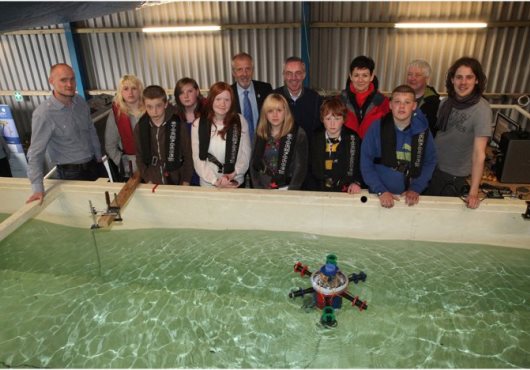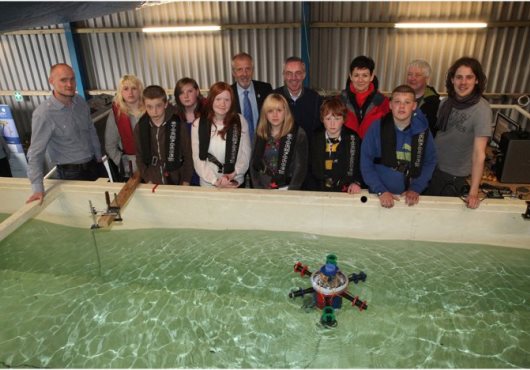 Scotrenewables hosted a group of pupils from Sanday Junior High School this week at its Wave Test Centre facility in Stromness.  
The pupils were testing their own generating wave device – "The Urchin" in the test tank. Their work has already taken them to the finals of this year's Junior Saltire Prize, a marine energy themed award scheme for primary and secondary pupils throughout Scotland, and Scotrenewables wished them luck for the Final on 14 June 2013.
Their visit coincided with the Crown Estate's launch of their new offshore renewables education project "Clean Energy from the Sea". The pilot programme will initially involve several Orkney schools and builds on some of the innovative work already done.
The Crown Estate's Scottish Commissioner Gareth Baird said: "The Pentland Firth & Orkney Waters projects have the potential to power up to a million homes and provide a tremendous economic boost. We want to help ensure the businesses and skills are available locally to take advantage of these benefits. This project not only helps to develop the skills needed, but fires the imagination of our young people in a way that will open up further opportunities for the future." 
[mappress]
Press release, June 4, 2013; Image: Scotrenewables