Enhanced Wind Turbine Access to Be Presented at Seawork, UK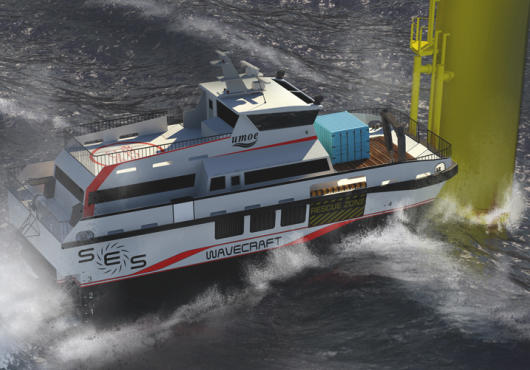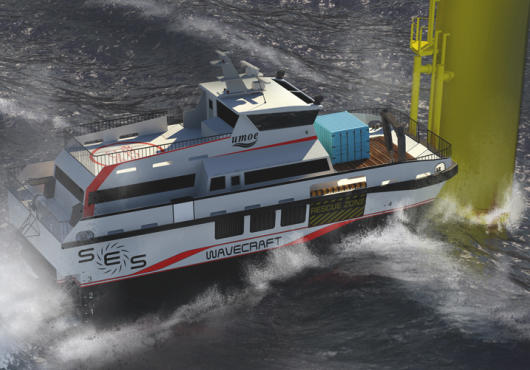 The Surface Effect Ship (SES) – Offshore Service Vessel concept from Umoe Mandal (Stand R11 at Seawork 2013) is part of the next generation of offshore wind farm service vessels.
The SES is lifted by an air cushion enclosed by side hulls and flexible rubber sealing aft and in the bow. By utilising this air cushion to stabilise heave motion, the vessel is able to dock with offshore wind turbines in higher sea states than currently possible. In addition, the vessel offers excellent seakeeping and passenger comfort, combined with a very high service speed.
The project is partly supported by The Research Council of Norway under the innovation programme MAROFF, Regionale Forskningsfond Agder (Regional research fund) and Innovation Norway. The Umoe Mandal SES – Offshore Service Vessel is among the 13 shortlisted concepts of initial 450 applications in the Carbon Trust Offshore Wind Accelerator Competition.
Umoe Mandal is aiming to have the first Wave Craft ready for offshore wind operations the summer of 2014.
[mappress]
Source: Seawork, May 23, 2013; Image: Umoe Mandal