Germany: Offshore Wind Studies Programme – First Course a Great Success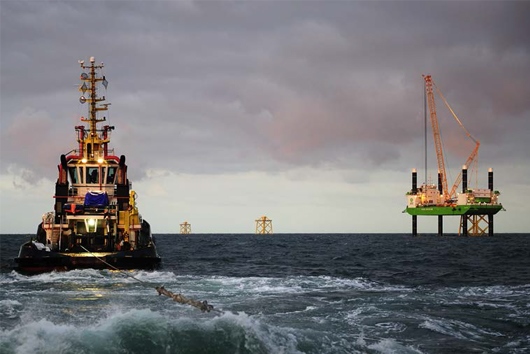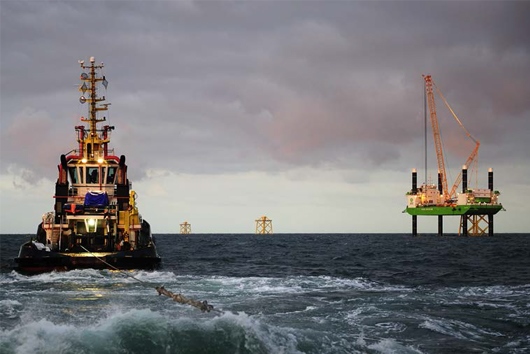 The first course as part of the innovative Continuing Studies Programme Offshore Wind Energy which has been running since October 2012 is already nearing its end in May 2013 and it has been a great success.
There has been very positive feedback from the 24 participants regarding both the unique combination of subjects covered by the course and the whole study concept. Consequently, the study programme will strengthen the offshore industry not only by communicating relevant content but also through the joint exchange of experiences.
The offshore wind studies programme is a continuing studies programme specifically for professionals from the offshore wind energy industry. In order to be able to meet the major challenges involved in realising offshore wind energy projects, current and future employees within the industry require fast needs-based further training. The offshore wind studies programme meets the need for that targeted further training, firstly by comprehensively covering a range of subjects from turbine technology to ship charter contracts and financing and also by ensuring the necessary transfer of information through its concept of active study. The variety of topics is covered in 12 study modules which are examined in depth by the authors themselves over five four-day classroom seminars. Alongside the seminars, the participants work on case studies in set teams in order to put what they have learned into practice and expand their skills through the mutual exchange of knowledge.
It is essential to exchange knowledge and experience as failures can be costly and have far-reaching consequences, especially in this industry. That is why the network of experts and participants created as part of the offshore wind studies programme is so important for the whole offshore industry. The participants exchange knowledge and experiences with each other within an open study environment and consequently gain a deeper understanding for the projects. It is ultimately the whole industry that will benefit from this exchange and the network of experts that will continue to grow year by year.
In any case, the participants from the first year are already convinced that the nine-month study programme has been worth it. "The study programme is based on theory but also has a very practical approach – that is an optimum combination, especially when it comes to assessing offshore wind energy projects realistically", explains one participant. "Also, the contacts you make are invaluable".
The closing date for applications for the 24 places on the next programme for 2013/14 is 30 June 2013.
The offshore wind studies programme is a joint project that is being conducted by the ForWind – Center for Wind Energy Research of the Universities of Oldenburg, Hanover and Bremen, the Wind Energy Agency WAB e.V. and the City of Oldenburg, with financial support from the Bremer Landesbank, nkt cables GmbH, Nordwestassekuranzmakler GmbH & Co KG and Siemens AG.
[mappress]
Press release, March 27, 2013; Image: offshore-wind-studies