UK: TAG to Work with Principle Power on Developing Wind Turbine Floating Support Structures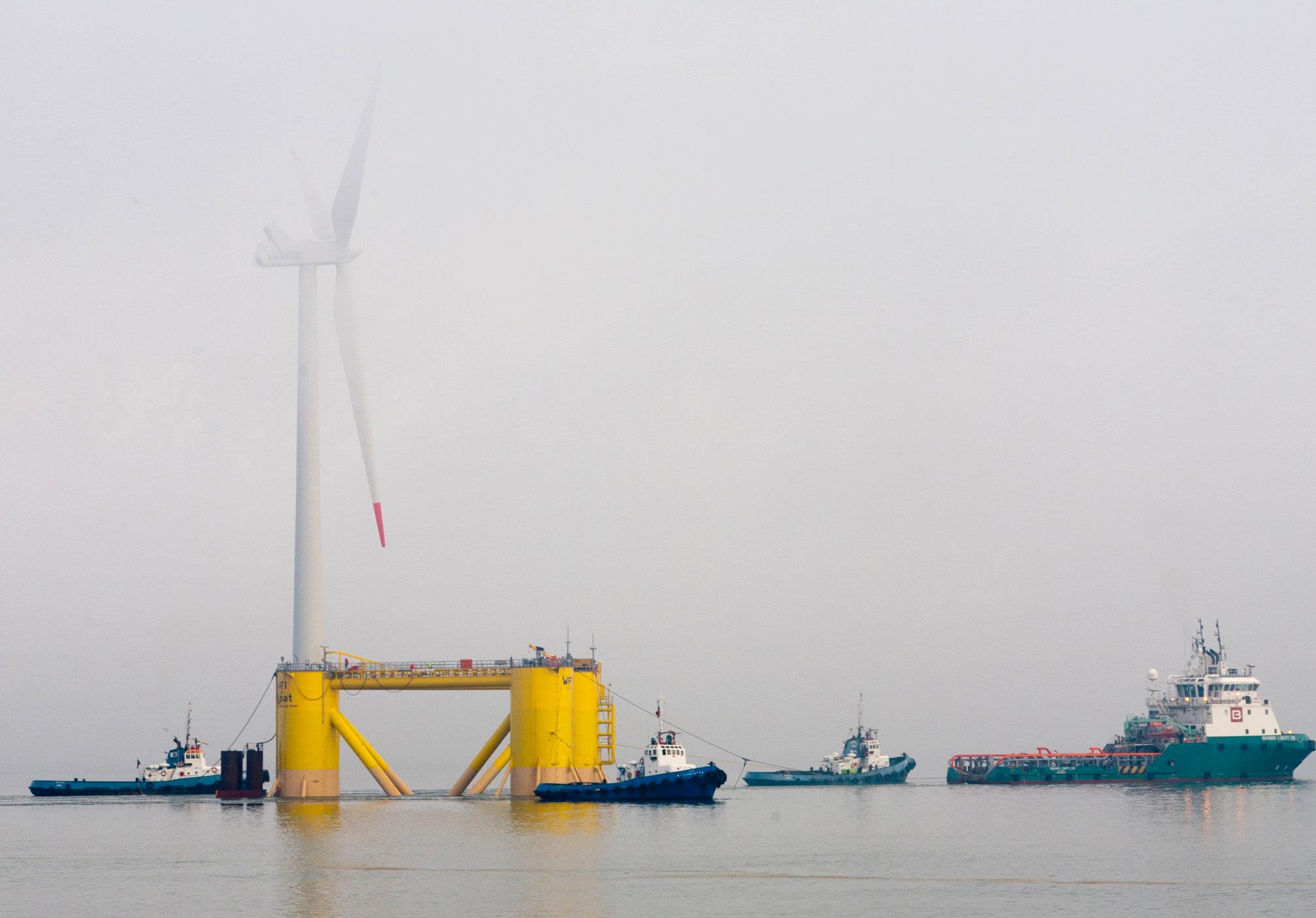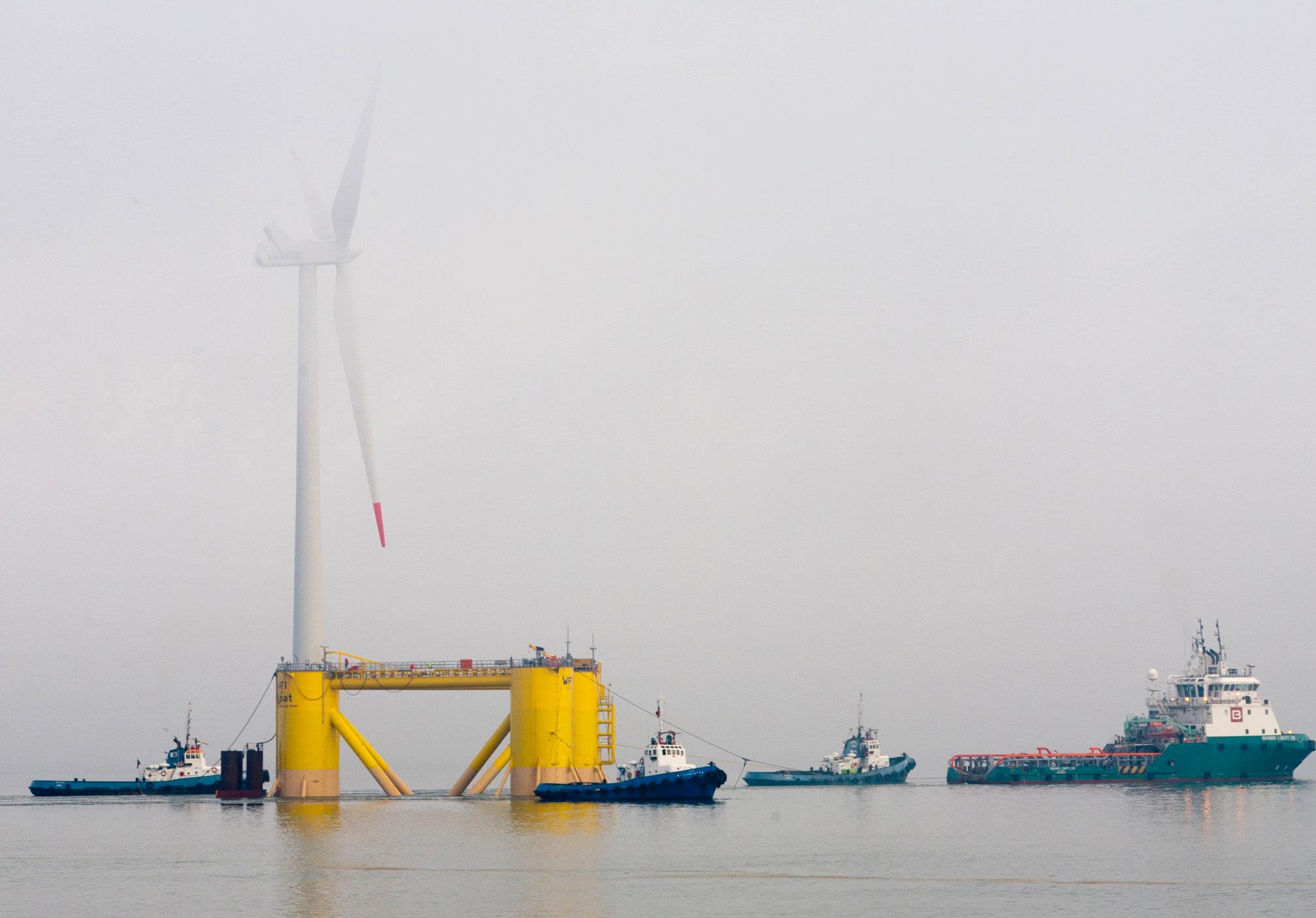 TAG Energy Solutions is working alongside international renewable energy technology developer Principle Power (Europe) Ltd, who is developing innovative floating support structures for offshore wind turbines.
Principle Power Ltd has been awarded £689,630 from the Department of Energy and Climate Change to advance the development of its innovative WindFloat System for the use in the UK market.
TAG Energy Solutions will provide engineering and manufacturing support for the project, which will identify and accelerate the suitability of the UK offshore wind supply chain to construct and deploy UK-specific WindFloat systems.
The innovative features of the WindFloat dampen wave and turbine induced motion, enabling wind turbines to be sited in previously inaccessible locations where water depth exceeds 40m and wind resources are superior.
The project is expected to identify a region-specific WindFloat design for the UK market, rather than a design which changes for individual projects.
In addition, the project will develop serial manufacturing processes which will result in an industrial construction scheme capable of producing the WindFloat design to meet the cost needs of the market.
The engineering and serial manufacturing study work will be undertaken at TAG Energy Solutions' 170,000sq metre Teesside-based fabrication facility, which utilises state-of-the-art production processes.
It primarily produces monopiles, transition pieces and jacket foundations for offshore wind turbines and has recently been awarded a contract to deliver 16, 60-metre foundations and transition pieces for E.ON's Humber Gateway wind farm.
Alex Dawson, Chief Executive of TAG Energy Solutions, said: "Our facility demonstrates our desire to be at the leading edge of manufacturing for the offshore wind industry and we are delighted to work alongside Principle Power (Europe) Ltd on the development of its WindFloat innovation. 
"This project is important as it's essential that the sector maximises opportunities to exploit innovation and advances in technology that can increase the energy harnessed from offshore wind resources in deeper waters, in a cost-effective manner."
Principle Power's CEO, Alla Weinstein said: "This DECC funding will allow Principle Power to advance the design of the WindFloat specifically for the UK market, with focus on meeting the Offshore Wind Task Force levelised cost of energy targets.  
"The WindFloat's innovative features allow offshore wind installations, independent of water depth, where the wind is stronger and more consistent. The WindFloat eliminates the need for seabed-disturbing foundation structures and can be sited to avoid conflicts with other marine uses.
"The WindFloat offers considerable economic advantages because it is suitable for serial production manufacturing and on-shore commissioning of the a fully assembled system – floating foundation and the turbine.  
"With nearly 55% of UK Round 3 sites having water depth of greater than 40 meters, project developers and utilities can realize significant economic benefits from WindFloat systems and reduced complexity in their project contracts.  Principle Power will be working with TAG Energy Solutions, its project partner, on defining methodology for the WindFloat serial production using UK based industrial infrastructure." 
[mappress]
Press release, March 1, 2013; Image: Principle Power