USA: Virginia's Offshore Wind Potential Attracts Nine Companies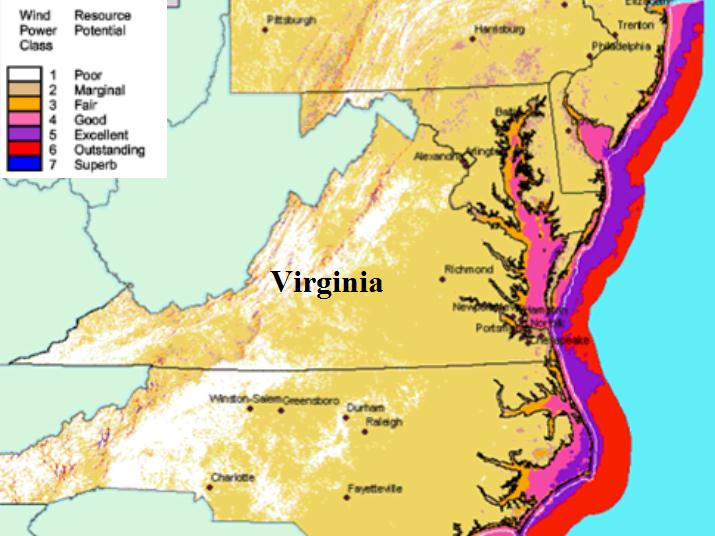 An area designated for development of wind energy off Virginia's coast has attracted a number of companies interested in construction of offshore wind farms there.
Last year's list of eight companies now has a new potential developer, Sea Breeze Energy LLC, which has shown its intention to the Bureau of Ocean Energy Management (BOEM) to bid for an offshore wind project later this year, The Associated Press writes.
Sea Breeze Energy LLC joins the following companies on this endeavour: Arcadia Offshore Virginia LLC, Cirrus Wind Energy Inc., enXco Development Corp., Fishermen's Energy LLC, Iberdrola Renewables Inc., Orisol Energy US Inc., Apex Virginia and Dominion Resources.
The designated area covers 113,000 acres in the Atlantic Ocean, 24 miles off the coast of Virginia.
In January, BOEM scheduled public seminars in Rhode Island and Virginia to explain how offshore wind developers can participate in auctions for renewable energy development in federal waters offshore Rhode Island/Massachusetts and Virginia.
The time and date of each lease sale auction will be published via Final Sale Notices in the Federal Register at least 30 days prior to the respective sale dates. BOEM expects to publish the Final Sale Notices and conduct the auctions later this year.
[mappress]
Offshore WIND Staff, February 14, 2013; Image: BOEM