Case Study: T1200 Sheringham Shoal Offshore Cable Trenching (VIDEO)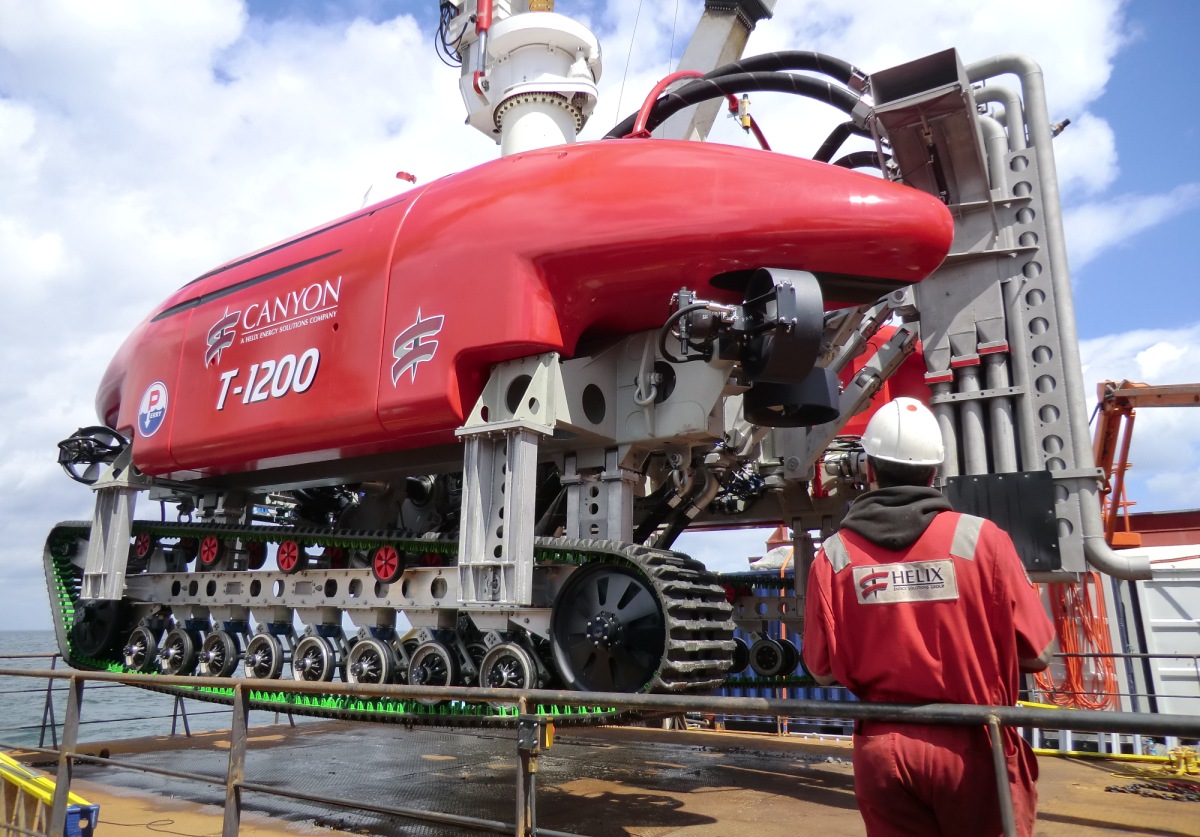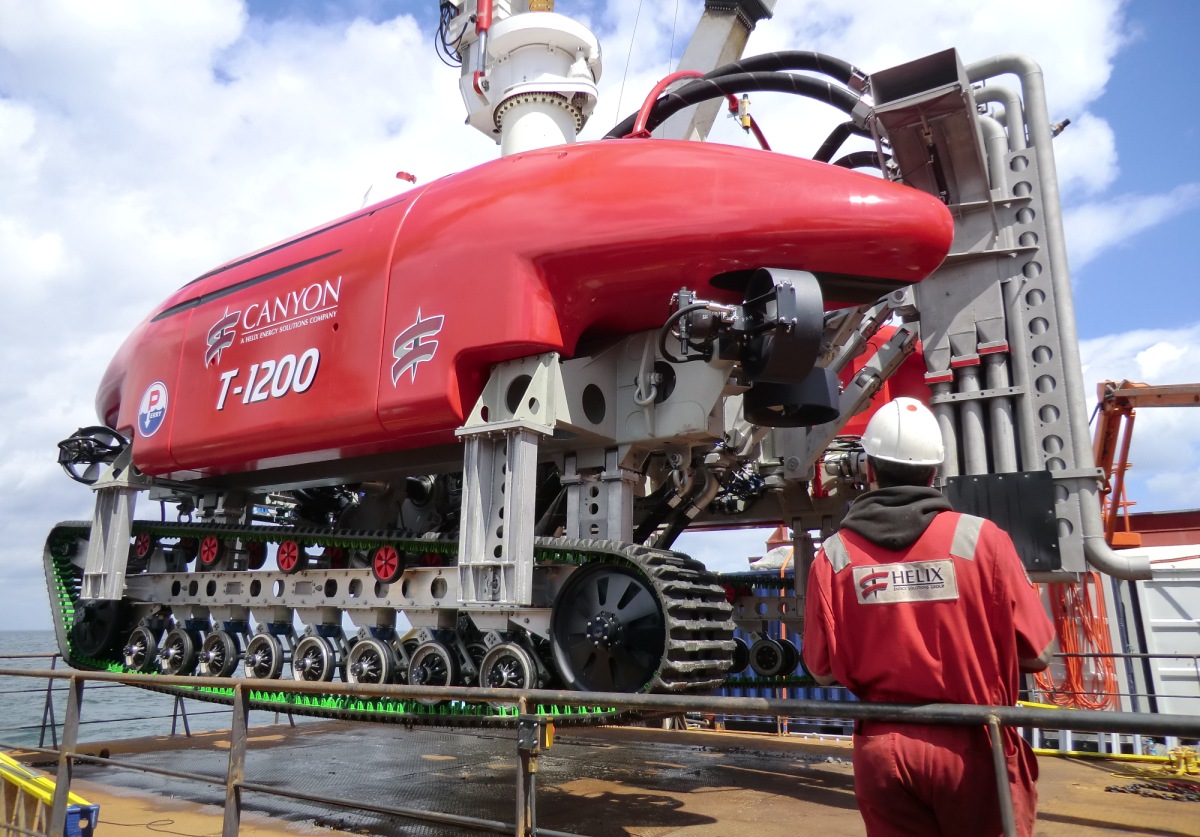 In August 2012, Helix Energy Solutions Group Inc.'s robotics subsidiary, Canyon Offshore Limited (U.K.), was contracted to conduct trenching operations with the T1200 water-jet trenching system in the Sheringham Shoal offshore wind farm off the coast of the United Kingdom. The scope of work comprised of trenching of the inter-array cables with an approximate total length of 100km.
Canyon Offshore Limited (U.K.) completed the Sheringham Shoals project in a 62 day period that spanned from early July to September. The overall distance trenched was 49.97km, with an average of .805km trenched per day.
On its first dive, T1200 spent more than 30 consecutive hours on the bottom in trenching mode and only spent a total of 14.44 hours on downtime, equating to just 1.74% of the whole project.
The burial achieved during the project varied depending on the product. For the Infield Cable Type 1 400mm² a minimum depth of cover of 0.8m was achieved. For the Infield Cable Type 2 185mm² a minimum depth of cover of 0.5m was achieved. Readings of the burial were taken every two hours during the trenching of the project and an average can be worked out from said data.
You can find the entire Case Study here.
And here is a video of  Helix Canyon Offshore's latest seabed trencher, the T1200, as deployed on the Grand Canyon support vessel:
[mappress]
Press release, February 7, 2013; Image: Helix Energy Solutions